Nick Young agrees to 4-year, $21.5 million deal with Lakers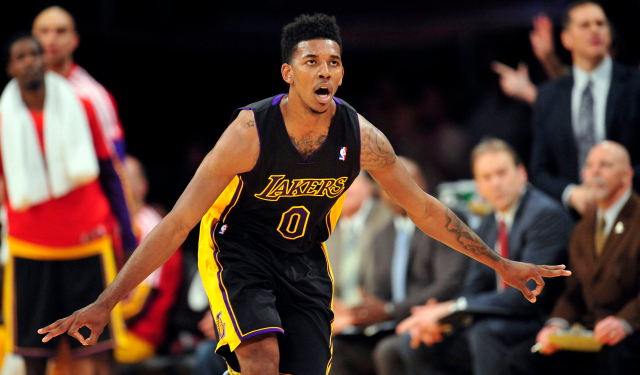 More Offseason Analysis: Coaching changes, news | Free Agency | Draft
Free agent Nick Young has agreed to a four-year, $21.5 million deal to stay with the Los Angeles Lakers, CBSSports.com's Ken Berger reported. ESPN's Jeff Goodman first reported there was a deal.
The shooting guard scored a career-high 17.9 points per game for the Lakers last season, shooting 43.5 percent from the field and 38.6 percent from the three-point line. That scoring average will likely decrease next season, with Kobe Bryant returning to the lineup.
The contract represents a huge raise for Young, who signed a minimum contract to play in his hometown of Los Angeles last summer. It's probably a bit of an overpay for a player who, while great at creating shots and coming off the most efficient season of his career, is not an impactful defender, passer or rebounder. Still, the team needs to fill out its roster and Young is a capable role player.
The Lakers also completed a trade to acquire Jeremy Lin and a first-round pick from the Houston Rockets on Friday.