Agent: Jordan Hill agrees to 2-year, $18 million deal with Lakers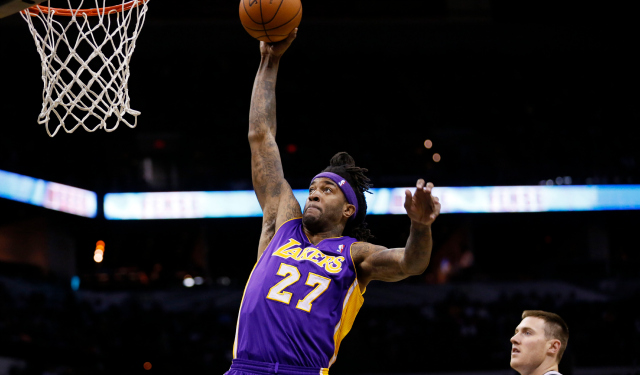 More Offseason Analysis: Coaching changes, news | Free Agency | Draft
Free agent big man Jordan Hill has agreed to a two-year, $18 million deal to stay with the Los Angeles Lakers, agent Kevin Bradbury told Yahoo Sports' Adrian Wojnarowski.
Hill averaged 9.7 points and 7.4 rebounds in 20.8 minutes per game for the Lakers last season, shooting 55 percent from the field, but it's possible he's now both overpaid and underrated. Hill is a solid, two-way player, but it's a surprise he's going to be making $9 million per season.
Los Angeles also reached an agreement with free agent Nick Young on Friday, and agreed to acquire Jeremy Lin from the Houston Rockets.
The Lakers are still believed to be in the running for Carmelo Anthony, so perhaps they will wait on making these signings official until he makes his decision.