Report: Heat, Chris Andersen agree to multi-year contract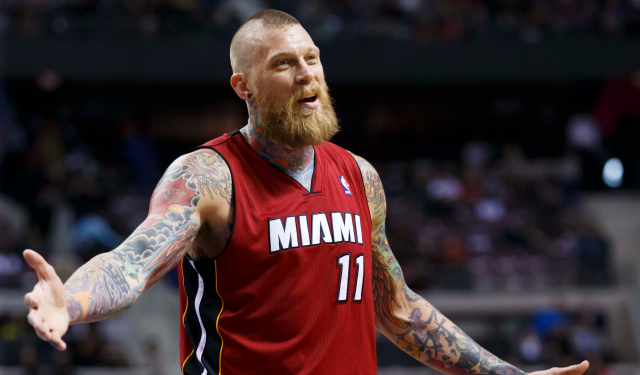 More Offseason Analysis: Coaching changes, news | Free Agency | Draft
Free agent Chris Andersen and the Miami Heat have reached an agreement on a multi-year contract, according to Yahoo Sports' Adrian Wojnarowski. Financial terms of the deal have yet to be reported. It's been a busy day for the Heat, as they also got a commitment from Luol Deng and agred to retain Mario Chalmers.
Andersen averaged 6.6 points, 5.3 rebounds and 1.3 blocks in 19.4 minutes per game in Miami last season, shooting a ridiculous 64.4 percent from the field.
Losing Andersen, one of the best reserve big man in the league, would have been a big blow to the Heat's bench. Since they aim to remain competitive without LeBron James, keeping him around was extremely important. The New York Knicks also made a late bid for his services, according to Yahoo Sports.