Report: Wizards, Kris Humphries agree to 3-year, $13 million deal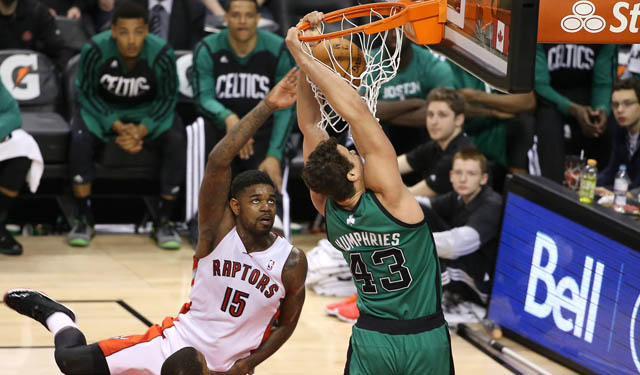 More Offseason Analysis: Coaching changes, news | Free Agency | Draft
The Washington Wizards need some frontcourt depth to give proper rest and support to the newly re-signed Marcin Gortat. With Trevor Booker leaving the team on a two-year deal to play for the Utah Jazz, the Wizards have reportedly turned their attention to Kris Humphries. The team has reportedly agreed to terms with Humphries on a three-year, $13 million deal with Humphries and a sign-and-trade with Boston, according to Adrian Wojnarowski of Yahoo Sports.
The Boston Celtics have reached ageement on a sign-and-trade with Washington to fit Humphries' deal into the salary cap, sources said. Boston gets a future protected second-round pick and a trade exception in the deal, sources said.

The third year of Humphries' contract will be a team option, a source said.
The 10-year veteran forward from Minnesota spent last season with the Boston Celtics, after being part of a trade to bring Kevin Garnett and Paul Pierce to Brooklyn. Humphries averaged 8.4 points and 5.9 rebounds in 19.9 minutes while making 50.1 percent of his shots. His per minute production was stellar for Boston, but they were more interested in developing Kelly Olynyk and Jared Sullinger for the future.
He'll join Pierce in Washington after Pierce just signed with the Wizards to replace Trevor Ariza.