Report: Magic finalizing deal with Luke Ridnour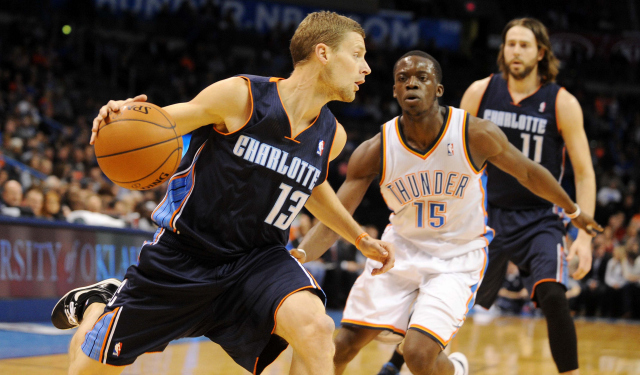 More Offseason Analysis: Coaching changes, news | Free Agency | Draft
The Orlando Magic and free agent Luke Ridnour are finalizing a contract agreement, according to Joshua Robbins of the Orlando Sentinel. It's for two years and $5.5 million, according to NBA.com's David Aldridge.
Orlando needed some experience at the point guard position after releasing Jameer Nelson. Ridnour is expected to back up Victor Oladipo and rookie Elfrid Payton.
CBSSports.com's Matt Moore ranked Ridnour the 11th-best player at his position in this free-agent class:
He's 33, otherwise he would likely be ninth on this list. A pro's pro who can shoot from three (34 percent overall last year), distribute at a decent rate (5.6 assists per 36 last season) and is a willing defender. Unlike most of the guys on this list, you can get away with Ridnour as your starting point, you just can't get high-production performances out of him.
He averaged five points and three assists in 19 minutes per game last season, splitting time between Charlotte and Milwaukee. There's no telling how much playing time Payton will be able to handle in his first year, so signing someone like Ridnour was a must for the Magic. What he'll teach the young guys about playing the point might turn out be more valuable than his on-court production.