Report: Golden State Warriors sign Brandon Rush to two-year deal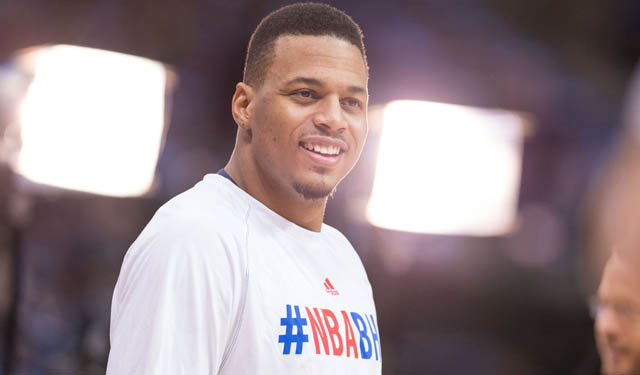 More Offseason Analysis: Coaching changes, news | Free Agency | Draft
For a short time, it looked like Brandon Rush was going to be a big part of the direction of the Golden State Warriors' bench. He was a solid role player for them in the 2011-12 season but only played two games the next season before tearing his ACL in a gruesome play. He was traded to the Utah Jazz last offseason in a salary dump to give them the room to acquire Andre Iguodala in free agency.
After spending a limited season with the Jazz, Rush is coming back to the Warriors, according to Adrian Wojnarowski of Yahoo Sports. He's autographed a contract that will pay him $2.5 million over two years to return to the Bay Area.
Free-agent forward Brandon Rush has agreed to a two-year, $2.5 million deal with the Golden State Warriors, league sources told Yahoo Sports.

Rush will hold the option on the 2015-16 season, a source said.
When he was with the Warriors in 2011-12, Rush was one of the most accurate 3-point shooters in the NBA. He hit 45.2 percent of his threes that season, taking over 200 attempts. In his first season back from his ACL tear, Rush played in 38 games for a Jazz team that had a lot of wing players on the roster. He averaged 2.1 points and 1.2 rebounds in 11.0 minutes while making 34.0 percent of his 3-pointers. He is a career 40.9 percent shooter from downtown.