Report: Pelicans agree to one-year deal with Jimmer Fredette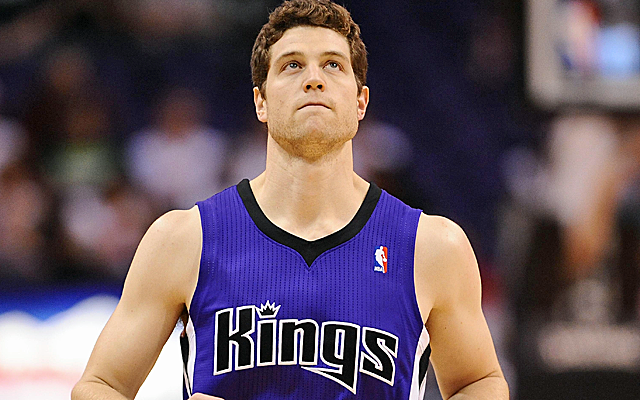 More Offseason Analysis: Updating Free Agency news | Free Agent tracker
ESPN reports that the Pelicans have added former BYU star Jimmer Fredette on a one-year deal.
Sources told ESPN.com that the Pelicans and Fredette have agreed to terms on a one-year deal at the league minimum.
via Jimmer Fredette, New Orleans Pelicans agree to deal - ESPN.
Fredette was drafted by the Kings before being waived last year and picked up by Chicago. He's averaged 6.9 points and 1.5 assists for his career, shooting 47.6 percent from the field and from three-point range last season.
He gives the Pelicans another guard to use as an offensive threat in limited minutes, even if his playing time is compromised by this size, lack of lateral quickness defensively, and his inability to transition to point guard. You have to wonder if this might be his last NBA stop if things don't improve for the legendary college shooter.