Report: NBA warns players visiting Manila, including Griffin, Harden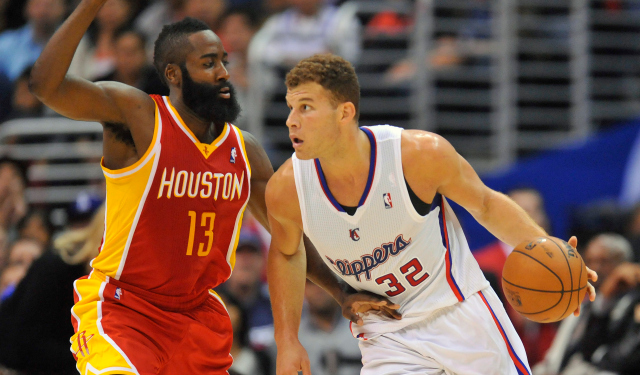 More Offseason Analysis: Coaching changes, news | Free Agency | Draft
The NBA has threatened to fine players touring the Philippines because the event organizers didn't get league approval, according to Yahoo Sports' Adrian Wojnarowski.
The National Basketball Association warned a touring group of its stars that they could face financial fines for participating in clinics in Manila, Philippines, that include short scrimmages and games of "H-O-R-S-E," league sources told Yahoo Sports.

…

There were scheduled to be two days of exhibition events on Tuesday and Wednesday in Manila, but news reports out of Manila suggest that those events were canceled and ticket refunds were given to fans.

The NBA warned against violations that included "some kind of exhibition of basketball skills," including shooting games and dunk contests, an NBPA memo obtained by Yahoo Sports said.
In cancelled Manila appearance, some NBA stars had agreed w/ promoters to be paid $150K-plus for two-day event, sources tell Yahoo Sports.

— Adrian Wojnarowski (@WojYahooNBA) July 22, 2014
The group includes Blake Griffin, James Harden, Damian Lillard, Kawhi Leonard, DeMar DeRozan, Kyle Lowry, Terrence Ross, Brandon Jennings and Tyson Chandler.
It's kind of insane that the league would have a problem with its stars giving fans in Manila something they don't get to see every day. Just look at the smile on this kid's face:
At the same time, though, these rules aren't exactly new. Those in charge are responsible to go through the red tape necessary to get the event sanctioned by the NBA. None of this should be so hard, should it?