Shawn Marion, likely leaving Dallas: 'It was memorable, baby'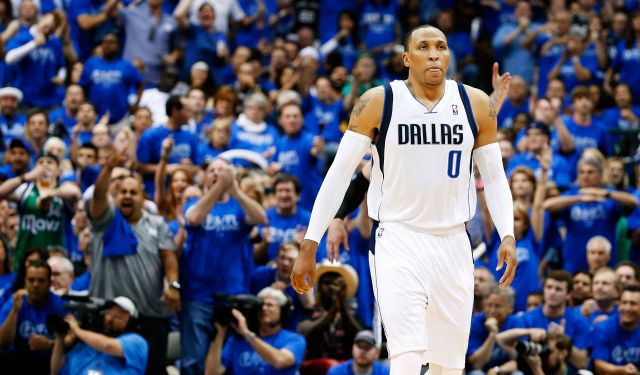 Offseason: Free Agency | Latest from Ken Berger | Rumors
Shawn Marion is likely leaving the Dallas Mavericks in free agency, and he spoke to the Dallas Morning News' Eddie Sefko about his five years with the team.
"It was memorable, baby," Marion said. "It's hard to say it wasn't fun. We had a great run and made the playoffs four of five years and won a championship. We set goals every year, and most years we reached them. And to win a championship, it was unbelievable. I wish we could have made a couple more runs at it, but it is what it is."

…

As for his future, Marion still wants to play. But he's in no hurry to land anywhere. He knows with the Mavericks' roster filled up that he won't be in Dallas.

He'd like to have a shot to win a championship, but he knows those are difficult to come by.

"If I see something really comfortable, then I'll do it," Marion said. "Right now, I'm just staying with my [newborn] son and relaxing. It's only July, man. We got two more months. We'll just wait and see how it works out."
The 36-year-old forward added that he is building his dream home in Dallas, where he'll live after he retires. He averaged 11.6 points and 7.0 rebounds as a Maverick overall, shooting 50 percent from the field as he transitioned from a star to a role player.
Even last season, Marion defended point guards and power forwards, and his 36-percent mark from long range was his best in more than a decade. Dallas made a great move in signing small forward Chandler Parsons, but Marion can still play. He only missed six games last year, averaging 31.7 minutes per contest. For a contending team in need of a utility guy, he could be a bargain and a difference maker.