Michael Jordan says he's 'cool' with LeBron James wearing No. 23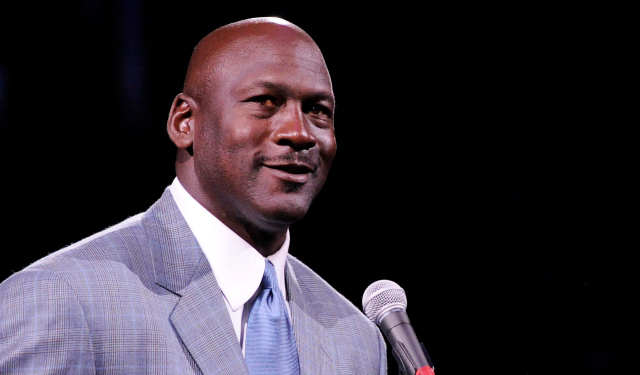 Offseason: Free Agency | Latest from Ken Berger | Rumors
Cleveland Cavaliers star LeBron James doesn't see a problem with going back to No. 23 as his jersey number after giving it up to honor Michael Jordan five years ago. And apparently, neither does MJ. Jordan texted ESPN:
"I'm cool with it,'' Jordan told ESPN.com via text message Monday morning. "I don't own a number.''
via Michael Jordan OK with LeBron James wearing No. 23 with Cleveland Cavaliers - ESPN.
There's going to be outrage over it regardless, because, I mean, that's kind of what we do as a sports media society. But if Jordan doesn't mind it, and James, who has a pretty good sense and respect for NBA history, doesn't see a problem with it, then there are pretty good reasons to ask why we should care.
Jordan doesn't own a number. However, you can bet if he did, it would be marketed and branded and sold for hundreds of dollars per pair.