Warriors' Marreese Speights charged with driving under the influence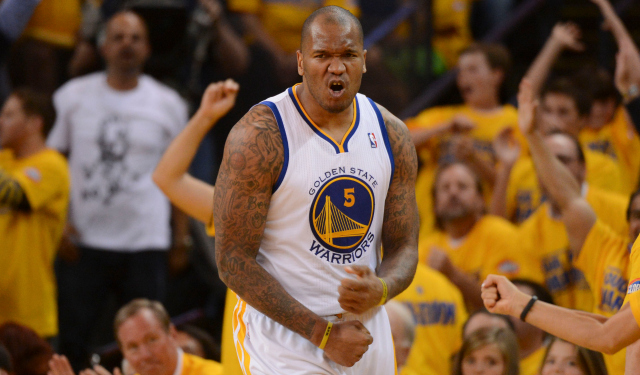 Offseason: Free Agency | Latest from Ken Berger | Rumors
Golden State Warriors center Marreese Speights was charged with driving under the influence after his 27th birthday on Monday night, and he spent the night in jail, via Diamond Leung of the Bay Area News Group:
Warriors center Marreese Speights was arrested on a second-degree misdemeanor charge of driving under the influence the morning after his 27th birthday early Tuesday in Tampa, according to the Tampa Police Department.

Speights was arrested at 3:31 a.m. ET and later submitted to two breathalyzer tests showing breath alcohol contents of .103 and .106, according to the incident log. Florida's legal limit is .08.

Speights became involved in a traffic stop after an officer pulled him over due to a failure to yield right of way while pulling out of a driveway in a black 2012 Bentley, according to the incident log. The officer detected indicators of impairment, and Speights after agreeing to roadside field sobriety exercises was arrested and transported to a breath testing facility, according to the incident log.

Speights, who according to the incident report was cooperative, was booked at the Hillsborough County Orient Road Jail and later released on $500 bond at 11:47 a.m. ET, according to Tampa Police.
Speights signed a three-year contract with the Warriors last summer, and averaged 6.4 points and 3.7 rebounds per game in his first year with the team.
Golden State has not yet commented on the matter, and neither has Speights. He could wind up being suspended if found guilty.