Greg Oden charged with battery in Lawrence, Ind.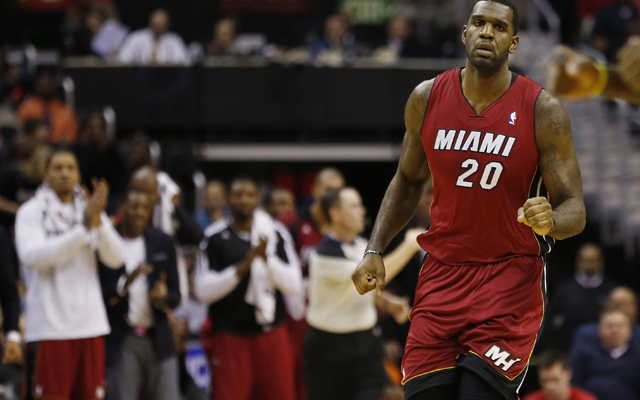 More Offseason Analysis: Coaching changes, news | Free Agency | Draft
Free-agent center Greg Oden was arrested early Thursday morning for allegedly punching a woman in the face. When police officers showed up to a house that is owned by Oden's mother, they found a woman lying across a bed with face lacerations and swelling. A witness, described as the victim's friend, told officers the victim was punched in the face.
When officers spoke to Oden, he was apparently cooperative and apologetic. The report says Oden told the officers, "I was wrong, and I know what has to happen."
He now faces a preliminary charge of battery for the incident that happened around 3:30 a.m. Thursday morning. From the Indianapolis Star:
NBA player Greg Oden was arrested in Lawrence this morning after allegedly punching a woman.

Police "observed blood, swelling to the nose, lacerations to the forehead and nose area of the victim's face," according to the report. They also "observed blood on the sofa and floor in the sitting area. [They] observed [blood] on the living room carpet [and] dirt from a flower pot that was knocked over."

The house belongs to Oden's mother.

Oden was "calm, apologetic and cooperative" when officers spoke with him, police said.

"I was wrong, and I know what has to happen," Oden told police, according to the report.
Oden is a free agent after spending last season with the Miami Heat. It was the first time he had played in an NBA game since the 2009-10 season. Oden averaged 2.9 points and 2.3 rebounds in 9.2 minutes over 23 games. He even started six games for the Heat. He played in seven minutes over three games in the playoffs.
He has been reportedly been linked to a workout with the Los Angeles Clippers as they search for another big man and has received mild interest from other teams.