Report: Despite Cavs deal, Kevin Love won't play for Team USA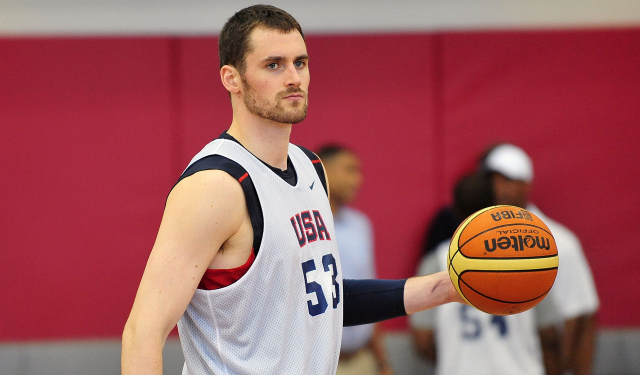 Offseason: Free Agency | Latest from Ken Berger | Rumors
Unless something crazy happens, it's only a matter of time before Kevin Love gets traded from the Minnesota Timberwolves to the Cleveland Cavaliers. It's supposed to become official on Aug. 23, which is three days before Team USA plays its final exhibition game and six days before it has to submit its final roster for the 2014 FIBA World Cup.
This means, as USA Basketball chairman Jerry Colangelo has said, that it's technically possible for Love to play for his country this summer. It's not happening, though, according to Sports Illustrated's Chris Mannix:
No surprise, but even with an agreed upon deal to Cleveland, Kevin Love won't rejoin USA Basketball this summer, per sources.

— Chris Mannix (@ChrisMannixSI) August 7, 2014
Colangelo said two days ago that it was unlikely, so this isn't huge news. The guys who have taken part in training camp and will be suiting up for all of the exhibition games have earned the chance to represent their country. While Love would help Team USA's chances, this group should be able to win the whole thing without him.