Donald Sterling asks appellate court to block sale of the Clippers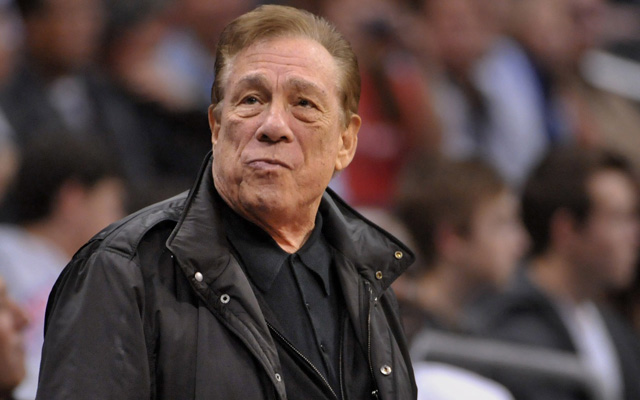 More Offseason Analysis: Coaching changes, news | Free Agency | Draft
Donald Sterling isn't going away just yet.
After a probate judge ruled in favor of Shelly Sterling to pave the way for the $2 billion sale of the Los Angeles Clippers, Donald Sterling has asked an appellate court to block the sale of the franchise. Donald Sterling and his lawyers are saying the ruling didn't allow time for appeal and he's losing a "unique and irretrievable asset."
They're asking for a stay on the probate judge's ruling to allow for time to prevent the sale of the Clippers to former Microsoft CEO Steve Ballmer. However, this doesn't necessarily prevent the sale from happening as the appeal process goes forward. Sterling and his lawyers are arguing a stay of the ruling not being granted keeps their side from their legal rights of an appeal process. From the Associated Press:
Deposed Los Angeles Clippers owner Donald Sterling asked an appellate court on Friday to block the $2 billion sale of the team to former Microsoft CEO Steve Ballmer.

Lawyers for Sterling asked the Second District Court of Appeals to stay a probate judge's ruling that cleared the way for the sale. They said the judge prematurely finalized his ruling so the sale can be completed without a chance to appeal.

Sterling's lawyers said in their request for a writ of mandate that if the sale goes through, "Donald will have lost a unique and irretrievable asset: a 'trophy asset' coveted by high net worth individuals around the world -- one of thirty NBA franchises in the country, and one that under Donald's 30-year ownership has recently become one of the most successful."

The main complaint of the appellants is the judge's decision to allow the sale to go forward with no time for an appeal. He used a section of law that bars a stay of his decision.
Sterling has vowed to stop this sale from the beginning. After recorded private conversation with racist comments by Sterling surfaced, NBA commissioner Adam Silver acted quickly and swiftly with a lifetime ban of Sterling from the NBA, a $2.5 million fine and said the league was going to go through a process of removing Sterling from ownership of the Clippers.
Shelly Sterling stepped in and set up a sale of the franchise to Ballmer to help avoid the process of the league asssuming ownership of the organization and then selling it to a prospective buyer.
Without control of the situation, Donald Sterling has already attempted legal action to prevent the sale and strip away the power his estranged wife assumed in making the sale.