Report: Warriors' Nemanja Nedovic didn't fracture foot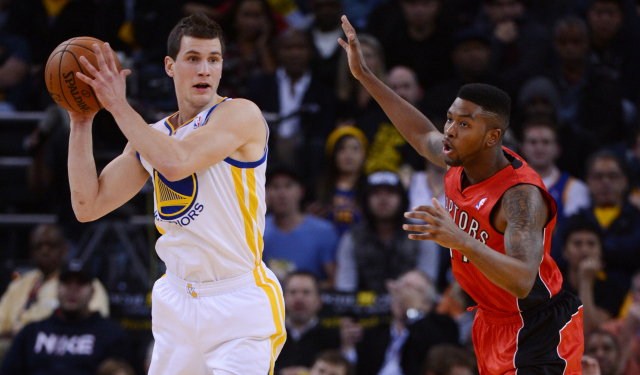 Offseason: Free Agency | Latest from Ken Berger | Rumors
The Golden State Warriors were informed that point guard Nemanja Nedovic had suffered a stress fracture in his right foot last week while playing for the Serbian national team, but it's possible the injury wasn't that serious. Sportando is reporting that it was not a fracture, Nedovic wants to play in the 2014 FIBA World Cup and the results of his medical examinations were sent to the Warriors.
If a player has an health concern, per an agreement between FIBA and the NBA, his professional team can have him sit out of international competition. This notably happened this summer with San Antonio Spurs guard Manu Ginobili, whose international career is likely over.
Golden State has not commented publicly on the situation, so it's hard to know whether or not Nedovic will be given permission to play. Warriors head coach Steve Kerr said last week that Nedovic might require surgery, but could be ready for training camp, via the Bay Area News Group's Diamond Leung. Him suiting up in just a few weeks would be quite a change.