Larry Bird: Shawn Marion said he wants to be on a contender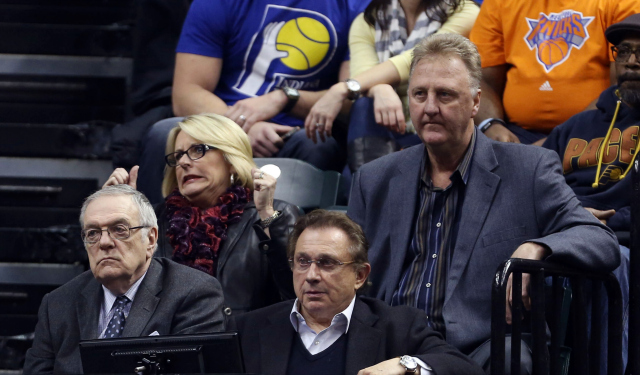 Offseason: Free Agency | Latest from Ken Berger | Rumors
Indiana Pacers president Larry Bird met with free agent Shawn Marion on Monday, and discussed it in a press conference (video here) on Tuesday. Bird didn't sound too optimistic about the chances of Marion choosing Indiana, via Vigilant Sports' Scott Agness:
"What I came away with is he's undecided where he wants to play or what he wants to do," Bird told reporters at a press conference Tuesday morning. "But he did say that he would like to be on a contender and try to win a championship. I know he's talked to Cleveland. We didn't talk about Cleveland but I know he's been there. And I don't know who else he's talked to."

…

"I came away with the feeling that he wants to be on a championship team, a team that's got a chance to win it," Bird added. "But he knows that we're probably not going to do nothing for a while and he has a place here if he wants to come."
The Pacers do have one theoretical advantage over the Cavaliers, as the disabled player exception they'll likely be granted because of Paul George's injury would give them the option of spending up to $5.3 million on a free agent. That advantage is mostly negated, however, by the fact that the team has no interest in going into the luxury tax.
"We'll never go over the tax," Bird said, re-affirming his stance. "My owner's told me that that's a place he don't want to go. We'll do whatever we can to stay under."
This means Indiana can offer Marion about $1.7 million this season, which is still more than the minimum contract Cleveland can give him. If the forward truly wants to compete for another title, though, that financial sacrifice might not be such a big deal.
If the Pacers are going to sign someone to help them on the wing, Chris Douglas-Roberts and Jordan Hamilton are probably their best options outside of Marion at this stage of free agency.