VIDEO: Watch the trailer for Showtime's Kobe Bryant documentary 'Muse'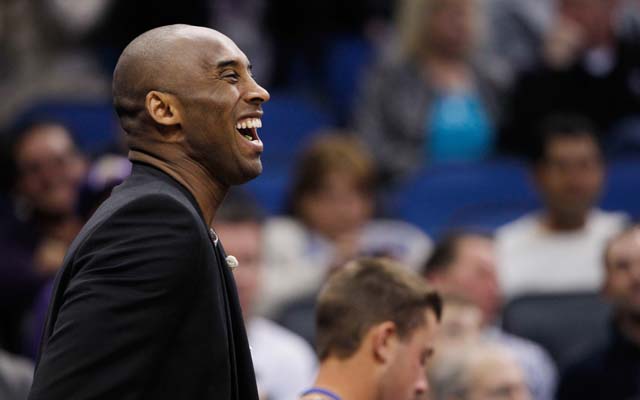 The trailer for Los Angeles Lakers star Kobe Bryant's new documentary "Muse" has surfaced online. Take a look:
"We can always kind of be average or do what's normal... I'm not in this to do whats normal."
Yeah, that's pretty much Kobe Bryant.
It'll be interesting to see if the film capture not only the depths to which Bryant goes to push himself but also the cost of that obsession, and the question of whether it makes him truly happy or not. He's a fascinating figure that we're really only now starting to get a closer look at.
The one thing that stands out in the trailer is the sound editing. Listen to the slam of the ball as he dribbles, the air conditioner running in the vacant gym. The black-and-white approach is interesting, given how Bryant is entering a retrospective era as his career winds down.
Bryant recently gave a wide-ranging interview to Sports Illustrated where he talked about where his career is at, how old he is in basketball years (70) and the fact that he's underpaid.
HT: SLAMOnline