Flip Saunders: Wolves will bring in a shooting coach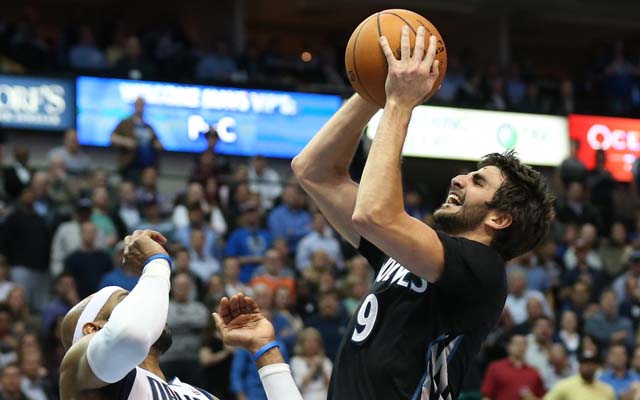 Minnesota Timberwolves President and coach Flip Saunders stopped by the Minnesota State Fair Sunday in the wake of the trade of Kevin Love to the Cavaliers for Andrew Wiggins and Anthony Bennett. He took some questions with the Star Tribune about the future of the team and revealed plans to focus on improving the team's woeful shooting.
Flip also said team will hire a shooting coach for this season. Rubio, Budinger & others have been working w/ one based on LA

— Jerry Zgoda (@JerryZgoda) August 24, 2014
Rubio is the big name there, and the one to receive the most jokes about it. Rubio shot 38 percent from the field last year... and that was his career high. He struggles with finishing and from range, and teams play off of him focusing on defending the pass.
But the Wolves have bigger problems beyond just Rubio. They were 21st in effective field goal percentage last season, 27th the season before when Love missed most of the year with hand injuries. They desperately need help in that area, so it makes sense that Saunders is putting an emphasis towards it. But typically shooting remedies are long-term processes. Wiggins and Bennett are both likely to struggle shooting early in their careers, Rubio's only going to garner more defensive attention without Love, and Kevin Martin could be traded to clear cap space.
In short, don't expect any miracles, but it's a good move by Minnesota to bring some help in.