Sam Hinkie: Sixers didn't have any conversations about Anthony Bennett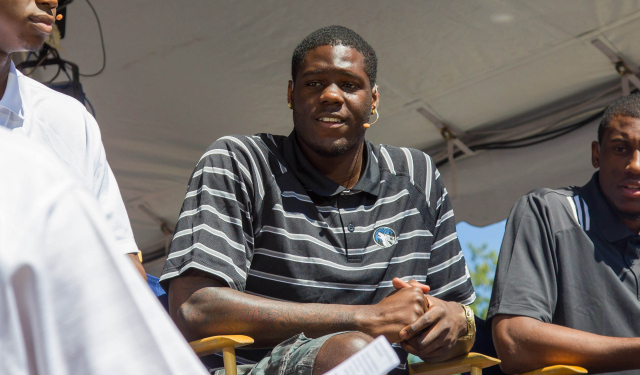 Philadelphia 76ers general manager Sam Hinkie denied the rumors that the team had tried to acquire 2013 No. 1 overall pick Anthony Bennett in a conference call on Tuesday.
"I can tell you unequivocally we didn't have any conversations about [Bennett]," Hinkie said, via The Intelligencer's Tom Moore.
The Philadelphia Daily News erroneously reported weeks ago that Bennett would be going to the Sixers in exchange for Thaddeus Young in the Kevin Love blockbuster. Instead, Young and Bennett were both sent to the Minnesota Timberwolves. In exchange for Young, Philadelphia got the Miami Heat's 2015 first-round draft pick, plus Alexey Shved and Luc Richard Mbah a Moute from Minnesota.
Perhaps Hinkie indeed never asked for Bennett, but it seemed logical to believe the rumor at the time since Philadelphia reportedly was interested in him coming out of college. He's also the kind of high-potential guy you'd think a team like Philly would like to take a chance on. It would have been fun to see him play next to Nerlens Noel.
In any case, it seems like the Wolves liked Bennett and the Sixers were looking for a first-round pick in exchange for Young. Both teams got what they wanted.