Sixers GM says Michael Carter-Williams isn't ready for full contact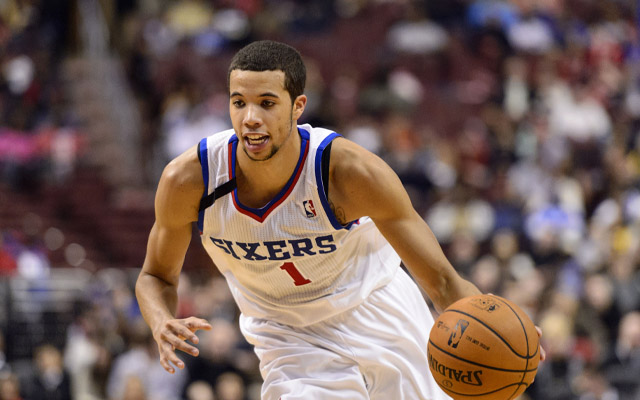 Philadelphia 76ers general manager Sam Hinkie met with the media this week and provided this slightly-concerning update on the status of Rookie of the Year point guard Michael Carter-Williams:
* On the progress of Michael Carter-Williams following his April shoulder surgery: "Things are coming along. I haven't seen the full report of late and haven't seen the most recent checkup. He can shoot and is working hard. He is not ready for full five-on-five contact."
via Hinkie says first-round pick was key to trade - Philly.com.
What's weird is that in a celebrity softball game, MCW hit a home run off Magic Johnson earlier this month, so the shoulder has to be a little better. So maybe it's less a matter of not being able to start five-on-five and just that he hasn't had the opportunity.
But it's been four months. Hopefully MCW can get be ready for the start of the season so that... um... the Sixers can...
Yeah, it doesn't matter if MCW plays or not, they'll be terrible. But Sixers fans are banking on the "young and fun" watchability of the Sixers this season, so losing MCW would be bad in that respect.