Report: Manny Pacquiao recruiting Metta World Peace for PBA team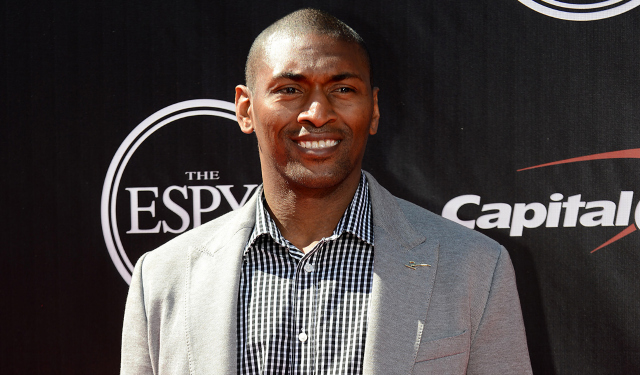 Here's something you might not know: Boxer Manny Pacquiao is the head coach of the KIA Sorentos of the Philippine Basketball Association, and he is also a player for the KIA Sorentos of the Philippine Basketball Association. (The team selected him -- or he selected himself, I guess -- in the first round of the 2014 PBA draft last week.)
Here's another real, true thing: Pacquiao wants to recruit Metta World Peace to join him.
Local media this week quoted Pacquiao saying he intended to speak to the 34-year-old forward about joining the expansion team.

"He's okay. He's my friend," The Philippine Star quoted Pacquiao as saying of World Peace, whom he first met in Los Angeles in 2009 ahead of his fight against Miguel Cotto.

"We need a good import," he said. "If we get him that would be nice."
World Peace -- or The Panda's Friend, as he'd like to be known now -- signed a contract with the Sichuan Blue Whales of the Chinese Basketball Association, so it'd probably be pretty complicated to get him to the PBA. Another roadblock is the fact that the league usually has a height limit on import players, and at 6-foot-7 World Peace might be too tall. The league has not set its limit for this coming season, however, as explained by Grantland's Rafe Bartholomew.
At this time, World Peace has not commented on the news, though he did retweet the AP story on his Twitter account.