Dwyane Wade and Gabrielle Union won't allow cell phones at wedding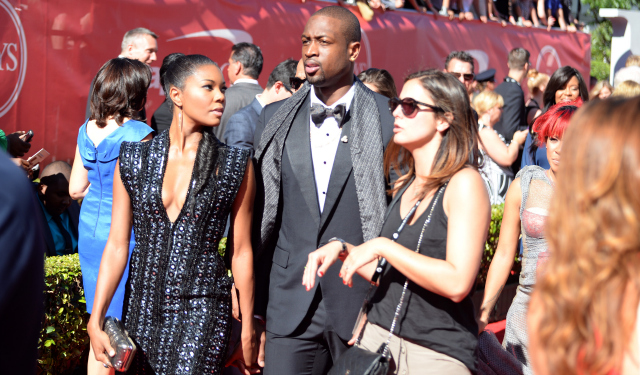 Miami Heat star Dwyane Wade and actress Gabrielle Union are getting married, and the couple has rather stringent rules for those in attendance. Guests are not allowed to bring their cell phones or cameras, and they will need photo ID, according to the wedding invitation obtained by TMZ.
The rules are "for the comfort of our guests and to protect our privacy," it says on the invitation. Not sure if this sounds particularly comfortable, but OK.
The hilarious is part is that, while presumably no one will be able to tweet without sneaking an electronic device past security, they've both been using an official hashtag for the occasion. Naturally, that hashtag is #WadeUnion.
(HT: South Florida Sun Sentinel)