Report: Hawks 'in negotiations' with Elton Brand for return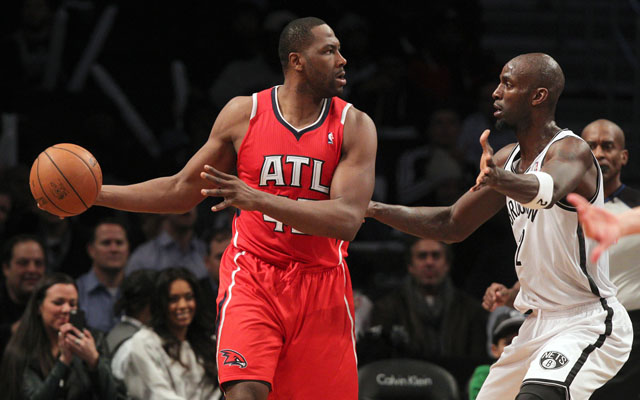 The Atlanta Journal-Constitution reported earlier this week that the Atlanta Hawks are talking to veteran forward Elton Brand about bringing the big man back.
The Hawks could add a 15th player before the start of training camp next month. They are in negotiations with unrestricted center Elton Brand, who played last season with the team.
via Hawks officially annouce re-signing of Scott | Atlanta Hawks | www.ajc.com.
Brand averaged 5.7 points and 4.9 rebounds last season in less than 20 minutes for the Hawks, who could use another big. He played well for Mike Budenholzer last season and would give them another big in the same mold of Al Horford and Paul Millsap. Brand's defense, in particular, is still very much sound.
It would be a good pickup for a Hawks team that could make a surprise run in 2015.