Steven Adams to Andre Iguodala: 'Show some respect for my culture'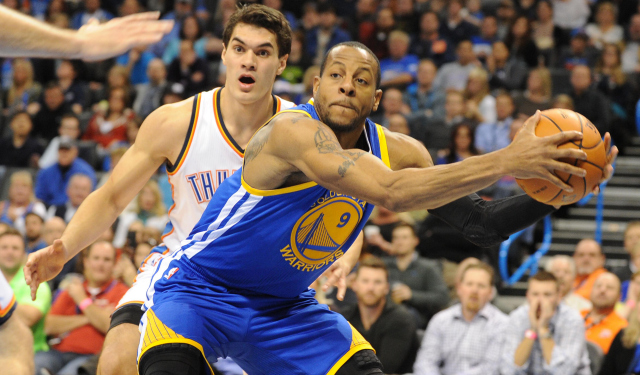 Oklahoma City Thunder center Steven Adams isn't participating in the 2014 FIBA World Cup, but he's still supporting his native New Zealand. When Andre Iguodala made fun of the Haka -- New Zealand's traditional pregame dance -- after Team USA's win on Tuesday, Adams apparently did not appreciate it:
@andre show some respect for my culture.

— Steven Adams (@RealStevenAdams) September 3, 2014
If you missed it, here's video of the haka, along with several Team USA players' reactions (and non-reactions). James Harden's confused stare has become a bit of a meme in the last 24 hours or so.
We can't be sure how upset Adams actually is, or if this is just harmless trash talk with Iguodala. If you're really making fun of the Kiwis for this, though, know that this practice has been around since the 19th century.