Rex Chapman arrested for alleged shoplifting at Apple Store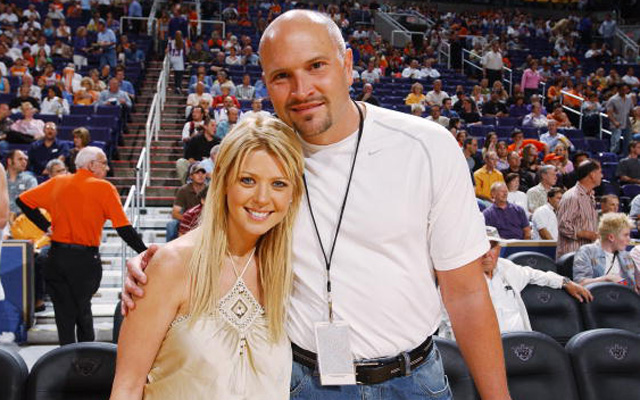 Former Kentucky Wildcat and NBA veteran Rex Chapman has been arrested for an alleged theft at a Scottsdale Apple Store.
Chapman, 46, was arrested on Friday at approximately 1:45 p.m. after police stopped his vehicle in northeast Scottsdale.

The Apple store where the alleged thefts occurred is in the Scottsdale Quarter retail center at Scottsdale Road and Greenway Parkway.

Police began investigating the case in August when employees reported a series of shoplifting incidents involving the same suspect over a period of a few months.

The suspect was identified by multiple employees as Rex Chapman because of his previous celebrity status as an NBA basketball player.

Police said Chapman allegedly picked up items in the store and made it appear that he was paying for them with an iPhone app through the store's self-checkout system.

He would then leave the store without actually paying for the items. He allegedly took merchandise to a local pawn shop and sold it for cash.
via Former Suns player accused of stealing from Apple store | azfamily.com Phoenix.
Chapman is reportedly facing nine felony counts of Organized Retail Theft and Trafficking in Stolen Goods. Chapman, drafted in 1988, spent 12 years in the NBA as a player and several years after in both media and front-office roles, including a stint as vice president of player development for the Denver Nuggets.
Chapman reportedly made $22 million during his NBA career.
Chapman's mugshot via AZ Family:
MORE: Chapman is alleged to have swiped items through Apples' self-checkout & then sell them at a pawn shop for cash. pic.twitter.com/0kO6HJkJRI

— AZ Family (@azfamily) September 19, 2014