2013 NBA All-Star Saturday Night Experience
The best action, videos, and jokes from NBA All-Star Saturday Night.
And we're off! We'll be bringing you thoughts, jokes, videos, and GIFs on the NBA All-Star Saturday Night events. 
First off, Ellie Goulding performed. We don't know why, but she did. Some people seemed to know who she is.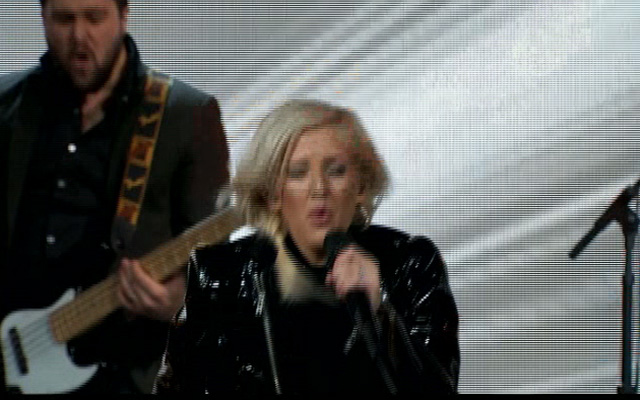 The "captains" for the East vs. West competition (winner gets a bigger charity donation from a sponsor) were introduced, it's Dwyane Wade vs. Chris Paul.  Fake fighting alert! 
Look at who's just happy to be here. Terrence Ross, dunk contestant, Raptor, rookie. 
SHOOTING STARS: 
This is the weirdest episode of Houston's Got Talent.

— Zach Harper (@talkhoops) February 17, 2013
Robert Horry is better with the clock winding down, not up.

— Zach Harper (@talkhoops) February 17, 2013
Muggsy Bogues shooting halfcourt shots is the best.

— Zach Harper (@talkhoops) February 17, 2013
Nick Cannon's in the house! (Is that a thing, still, being in the house? Or Nick Cannon? Either one?)
Under "Troll so hard"
Great win for the West in the first competition tonight.

— Zach Harper (@talkhoops) February 17, 2013
#ProTip: In-arena announcers don't need to fill silence.

— Zach Harper (@talkhoops) February 17, 2013
Ironic, Russell Westbrook was doing the best. He didn't.... /shades shoot enough.

— Hardwood Paroxysm (@HPbasketball) February 17, 2013
Russell Westbrook's motions after missing these were hilarious.
Hey, real close, there, Jeff Teague. Really close... to the worst performance in Skills Competition history.
Jeff Teague and Tony Parker fail miserably, Jrue Holiday does well, but Damian Lillard bosses his way to the win. Good look for the rook who struggled Friday night in the Rookies-Sophomores game.
Wow, I can't believe 2002 Tony Parker was available for tonight's Skills Competition.

— Zach Harper (@talkhoops) February 17, 2013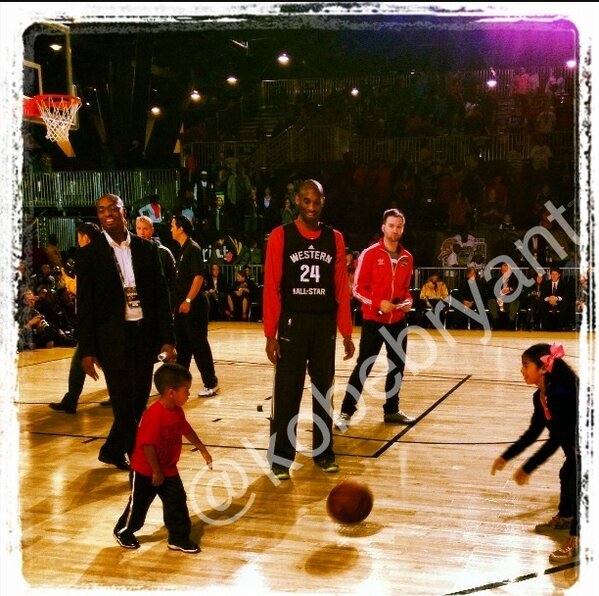 Kobe with the Chris Paul joke for the win.
Your three-point contest lesson? Expect Kyrie.
Gerald Green is not screwing around.
Welcome back, props! James White with flight attendants.
Jeremy Evans dunked over Mark Eaton, who was sitting down, so there's that.
Kenneth Faried's first dunk was only OK.
Show Comments
Hide Comments
Our Latest Stories
Booker had a prolific, but unusual, scoring night

Boston's All-Star guard: 'It's weird what they were doing'

The second-year Suns guard got a lot of love on social media
Second-year guard's franchise record includes 51 in the second half, 28 in the fourth quar...

Former Laker greats, including Kobe Bryant, speak at ceremony

Who faces who, who's in, who's out, and what happens next?