2014 NBA Draft: Orlando Magic get an A- for picking Aaron Gordon at No. 4
With the No. 4 pick in the 2014 NBA Draft, the Orlando Magic selected Aaron Gordon out of Arizona.
• 1 min read
The Orlando Magic selected Arizona forward Aaron Gordon with the No. 4 pick in the 2014 NBA Draft.
The 6-9, 225-pound Gordon averaged 12.4 points and 8.0 rebounds per game in his lone season at Arizona, which finished 33-5 and lost to Wisconsin in the Elite Eight.
Magic: Aaron Gordon: A-: Can't miss pick. Worst case, he's a defensive lockdown. Best case, an athletic freak who can change the game.

— Matt Moore CBS (@MattMooreCBS) June 26, 2014
The Magic were deciding between him and Dante Exum, according to ESPN's Chad Ford. This is higher than most projected Gordon to go in the days and weeks leading up to the draft. 
Gordon gives Orlando a versatile defender who will flourish in transition. He could be a star if he ever develops a jump shot, but no one knows if he'll develop a jump shot. The popular comparison here is Shawn Marion.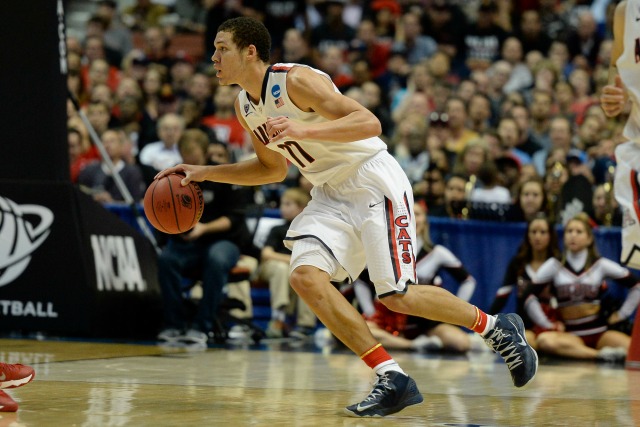 Show Comments
Hide Comments
Utah couldn't clinch at home, and the Clippers live another day

The Celtics coach appeared to be upset when the chants broke out

Cleveland will host Toronto on Monday
Boston will host Washington on Sunday

Nothing can happen until Cleveland's season is over, however