2014 NBA Draft: Wolves get an A- for picking Zach LaVine at No. 13
With the 13th pick in the 2014 NBA Draft, the Minnesota Timberwolves selected Zach LaVine out of UCLA.
More 2014 NBA Draft: Draft Tracker | Draft Trade Tracker | Mock Drafts
The Minnesota Timberwolves selected UCLA guard Zach LaVine with the No. 13 pick in the 2014 NBA Draft.
LaVine is one of the biggest leapers in this draft and he was a good 3-point shooter in his freshman season at UCLA. He can play both guard positions and should give some nice length in the backcourt with Ricky Rubio. The Wolves are beginning their transition period as they're expected to trade Kevin Love this offseason instead of losing him. LaVine gives the fan base and the team an exciting young player to watch grow. 
CBSSports.com's Matt Moore likes LaVine for the Wolves.
Timberwolves: Zach LaVine: A-Raw, but can get above the rim and is extremely versatile. As he develops,coud become the face of the franchise

— Matt Moore CBS (@MattMooreCBS) June 27, 2014
The 6-5, 180-pound LaVine averaged 9.4 points and 2.5 rebounds in 24 minutes per game in his lone season with UCLA, which finished 28-9 and lost to Florida in the Sweet 16.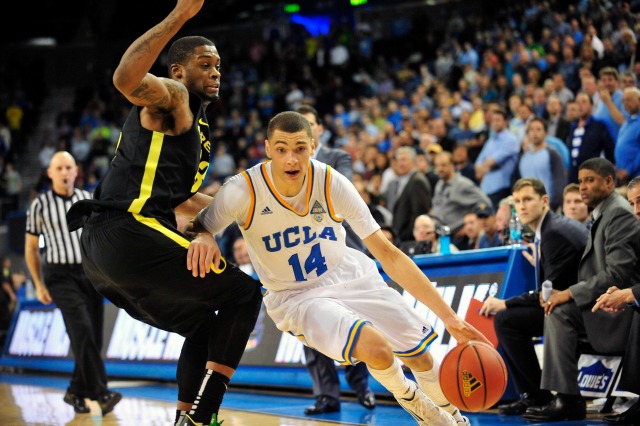 Buddy Hield and Willy Hernangomez round out the first-team selections

Chris Paul and Patrick Beverley complete the first team

Allen Iverson is someone Tyronn Lue would want on his coaching staff
Guess who is still on the trading block for the Timberwolves

This is the first time the NBA has held an awards show

They haven't even played a game together yet