Aaron Craft, Andre Dawkins, McAdoo make NBA training camps
A bevy of talented undrafted college players have hit the market and are headed towards training camps at the end of the month.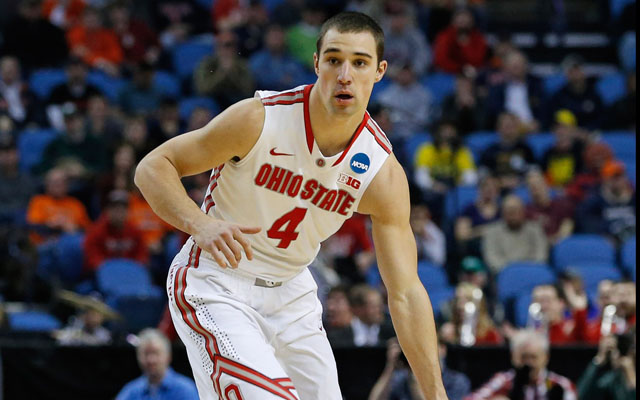 Teams are lining up to fill out their rosters for training camp, and a number of big-name college players have landed spots. Here's a quick rundown. 
Ohio State standout guard, and all-around scrappy-do Aaron Craft was picked up by the Warriors Tuesday, the team announced. He joins James Michael McAdoo out of North Carolina and and former University of Buffalo forward Mitchell Watt. 
The San Francisco Chronicle reports the deals are partially guaranteed, making them a little more than normal training camp contracts. 
Meanwhile RealGM and the South Florida Sun-Sentinel report that Duke guard Andre Dawkins will join the Heat for camp, along with Khem Birch from UNLV, via the Toronto Sun.
None of the players are likely to make roster. Steve Kerr is fond of Craft but he's simply not athletic enough to handle NBA speed. McAdoo never found a legit role, and diminshed over his time at Carolina. But ther is some athletic potential if they can find it. 
Dawkins is a pure shooter, and Birch is a do-it-all big. But Birch will likely struggle to find shots, and Dawkins' lack of versatlity may not be enough. But they were successful in college for a reason, and it wouldn't shock if they won their way into a spot.
It appears Wall will be staying in Washington for a long time

Apparently James wasn't aware that Kyrie was considering a change of scenery

The Knicks reportedly have interest in the Cavs star, but do not want to give up their uni...
The Knicks, Spurs, Timberwolves and Heat are reportedly his preferred teams

Altman has been serving as the Cavs' assistant general manager under David Griffin

It was a calm Friday in the NBA world ... and then it wasn't