Adam Silver says no expansion, including Seattle, on the horizon
New NBA commissioner says the time isn't right for expansion, financially or from a competitive balance standpoint.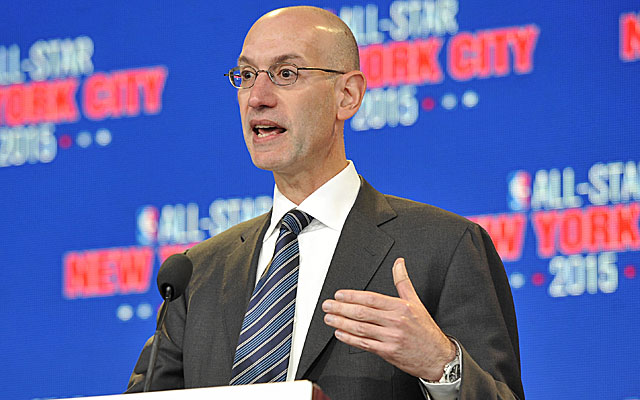 Adam Silver said in an interview with ESPN that while the NBA still considers Seattle a viable market and wants to get a team back there, there are no plans for expansion now or in the future. 
"Seattle is a wonderful market. It would be very additive to the league to have a team there," Silver said in an interview this week with ESPN. "But we're not planning on expanding right now, so it's not a function of price."

Silver's comments come at a time when momentum for putting a team in Seattle had been gaining steam. Earlier this season, influential Dallas Mavericks owner Mark Cuban said "there's a good chance of [expansion] happening, but I have no idea when."

That "when," Silver seems to want to make clear, is not now. He has several reasons to take this position, primarily about leverage and uncertainty.
via NBA commissioner Adam Silver talks about expansion - ESPN.
Silver listed not only economic concerns but dilution of talent, citing the awful Eastern Conference as a factor. That said, there are more reasons than the truth for Silver's position. If expansion is off the table, then Seattle remains a threat to Milwaukee, which Silver asserted before the season has to have a new arena in order to ensure the viability of the market as an NBA city.
So by saying "Seattle's not getting an expansion team" it keeps the knife to Milwaukee's throat. 
But there are implications beyond Seattle. European expansion has long been the dream, but this would seem to signal that Silver, much like Stern, recognizes that's going to have to be a long, long term plan. There may be some moves in that direction over the next five to ten years, but no drastic changes are coming in the early years of the Silver Dynasty.
The 24-year-old swingman will become an unrestricted free agent

The youngster hit Oladipo with a nutmeg during a one-on-one game at Oladipo's camp

The Cavs will be looking to upgrade their squad after their Finals loss to the stacked War...
Denver is reportedly also in talks on a three-team trade that would send them Kevin Love

Barclays Center hosted the BIG3's inaugural slate of games on Sunday, with The Answer as a...

Pierce was drafted 10th overall by the Celtics in the 1998 NBA Draft