All-Star Rising Stars roster announced
League announces roster of available players for All-Star Weekend.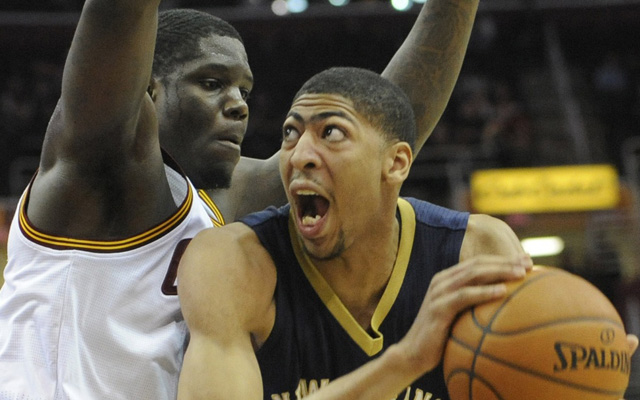 The NBA announced Wednesday the rosters for the 2014 BVBA Rising Stars Challenge at All-Star Weekend. The event, formerly known as the Rookies-Sophomores game, now features a pool from which assistant coaches for the All-Star Game will select their team. 
Anthony Davis and Damian Lillard highlight the sophomores selections, while Victor Oladipo heads the rookies. 
Some surprises: No. 1 pick Anthony Bennet did not make it, fresh off is 15-point performance Tuesday (his first double-digit performance of the season). Mason Plumlee made it, and not is brother Miles, who has been infinitely better. One must assume they got them mixed up. Tony Snell could probably have made it, but it isn' a big deal. 
Show Comments
Hide Comments
And Grizzlies coach David Fizdale didn't exactly disagree

Toronto survives, but struggles to do so

San Antonio will face the Houston Rockets in the second round
The 40-year-old is coming up big in the playoffs

Toronto eliminated Milwaukee in Game 6 on Thursday

Surgery is to "repair core muscle-related injuries"