#AllStarWeirdness: Joakim Noah takes All-Star availability casually
Joakim Noah makes sure he's comfortable at All-Star availability.
All-Star availability is usually filled with players showing off the finest duds. And then there's Joakim Noah, who showed up to availability in... 
Via The Basketball Jones on Twitter: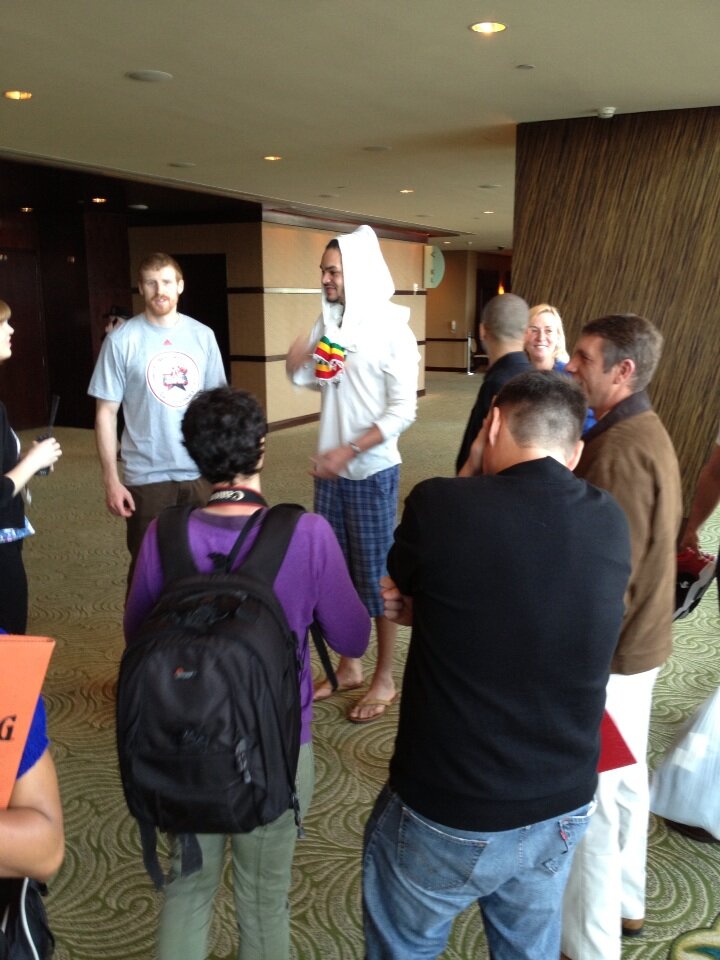 Styling. Pajama shorts and a towel on his head. 
GQ, here he comes! 
You can follow Eye on Basketball on Twitter @EyeOnBasketball. Follow Matt Moore at @MattMooreCBS and like us on Facebook. 
Show Comments
Hide Comments
This was a horrible play by the Bulls' guard.

The UCLA product and southern California native has previously indicated his desire to play...

Wall threw down a similarly impressive dunk earlier in the series
LeBron played just under 44 minutes per game in the first round against the Pacers

Markelle Fultz is No. 1, followed by Kansas' Josh Jackson and there are some new names in the...

Leslie Alexander made his way onto the floor to complain about a call