#AllStarWeirdness: The fun and friendly Knicks family adventure
Knicks have their family in on the action at All-Star Weekend.
Sure, Carmelo Anthony is married to La La Vasquez, and Tyson Chandler has his own photography portfolio. Sure, they're both All-Star members of the biggest basketball team in the grandest city of them all. But, really, they're just two dudes hanging out on a Saturday with their kids. 
From CBSSports.com's Zach Harper: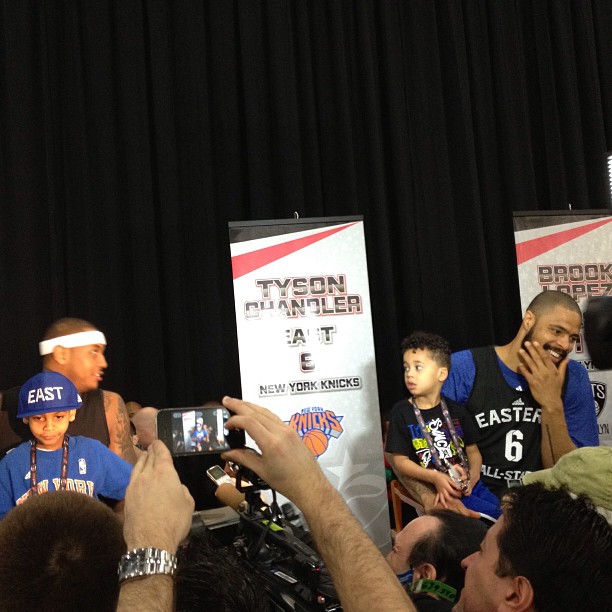 How often does Chandler do that beard rub? That's like his go-to interview move. Also notable, Melo's kid is doing the McKayle Maroney face. Well played, kid.
Show Comments
Hide Comments
Our Latest Stories
New Orleans' addition of DeMarcus Cousins shakes up this week's Power Rankings

A roundup of the latest talk as the trade deadline approaches

Wizards, Jazz reportedly are in the market; what can the Lakers get in return for the combo...
As the deadline approaches, we're expanding the list of notables in play for trades

'My love for this city will never change,' the Pelicans center says when departing the Kin...

Rose is reportedly on the trading block and his former Bulls coach could be interested