Andrew Bogut suffers back strain, leaves preseason game
Warriors center leaves game with back strain, Warriors coach says there's 'no concern' about the injur.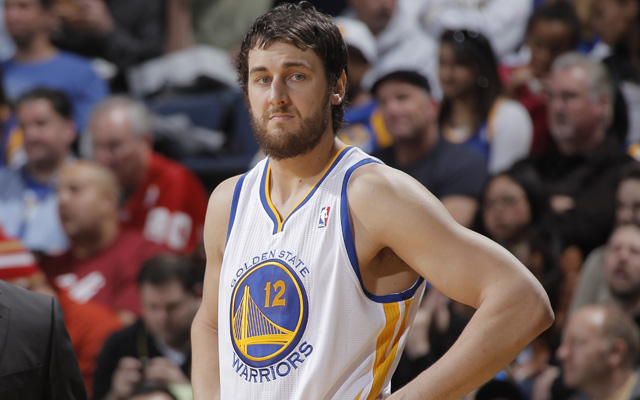 Andrew Bogut is finally healthy, he has said. After years of dealing with ankle surgery and a dislocated elbow and various ailments, he's finally been "100 percent." 
So much for that. 
The Warriors played the Lakers in another preseason game in China Friday and Bogut had to leave early with injury. 
Andrew Bogut left 2 min. into the game, and is out for the rest of the night w/a lower back strain.

— Mike Trudell (@LakersReporter) October 18, 2013
Back problems for big men are never a good thing (ask Dwight Howard) but the good news is that Bogut wanted to return to the game, but the coaches and training staff were the one to shut him down.
Mark Jackson says "no concern" with Bogut, said Bogut waved him off, wanted to come back in.

— LetsGoWarriors (@LetsGoWarriors) October 18, 2013
Granted, a lot of injuries start off as "no concern" so it's something to keep watch on. But really, Bogut's tough enough and so determined to be healthy this year he can play through any minor problem. If there's any real cause for concern it's that Bogut missed most of last season not just with ankle issues, but a protruding disc in his back. 
The Warriors certainly need him on the floor, as they have a chance to contend in the West this year but only with a healthy Bogut. 
Show Comments
Hide Comments
Kerr's health situation is worse than previously thought

Golden State has a 3-0 lead heading to Portland on Saturday

The playoffs are starting to heat up
Our experts predict every series in the 2017 NBA postseason

Our NBA experts predict the first round of the NBA postseason

The Warriors continue to roll without Durant