Boston Celtics agree to sign Jeff Green
The Boston Celtics have agreed to terms with forward Jeff Green on a new contract.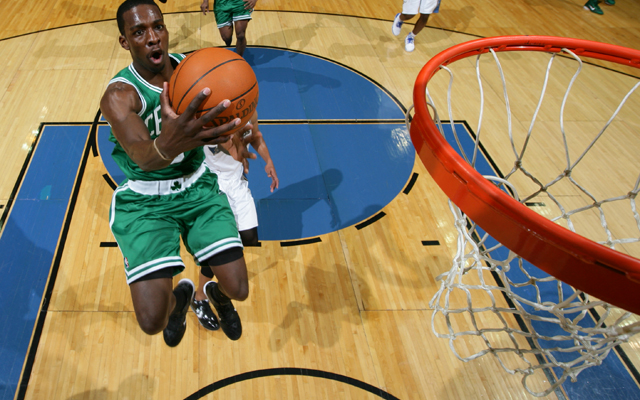 Jeff Green has agreed to terms with the Boston Celtics.
(Getty Images)
The Boston Celtics have reached an agreement with forward Jeff Green on a new contract, Ken Berger of CBSSports.com reports. Specifics are not yet known.
Green, 25, was acquired by the Celtics in a 2011 trade deadline move that sent Kendrick Perkins to the Oklahoma City Thunder. Green then sat out the entire 2011-12 season after it was discovered he had a heart condition that required surgery.
 "I'm very happy," Green's agent David Falk told CBSSports.com. "I can't say I'm surprised. He's where he wants to be."
Earlier Saturday, we noted that Celtics president Danny Ainge appeared to let the cat out of the bag, noting that Boston had "added" Green.
Green, a versatile forward, was the No. 5 pick in the 2007 NBA Draft out of Georgetown. He holds career averages of 13.9 points, 5.5 rebounds and 1.6 assists per game.
The signing comes one day after former Celtics guard Ray Allen agreed to sign with the rival Miami Heat.
Contract agreements cannot be made official until July 11, once the NBA's 10-day moratorium is complete.
Show Comments
Hide Comments
There appeared to be some wishful thinking on the part of Charlotte general manager Rich C...

Thompson is one of the best shooters in the league, but it appears dunking isn't his speci...

Cuban was willing to part ways with employees who leaked ahead of the official announcemen...
Draymond wasn't mad about the move, though. He was mad about the way he heard about it

All-Star forward was sent from the Bulls to the Timberwolves on draft night

It's not so much who Boston took, but who it didn't take