Bucks reach buyout agreement with Caron Butler
The Milwaukee Bucks announced they've requested waivers on Caron Butler.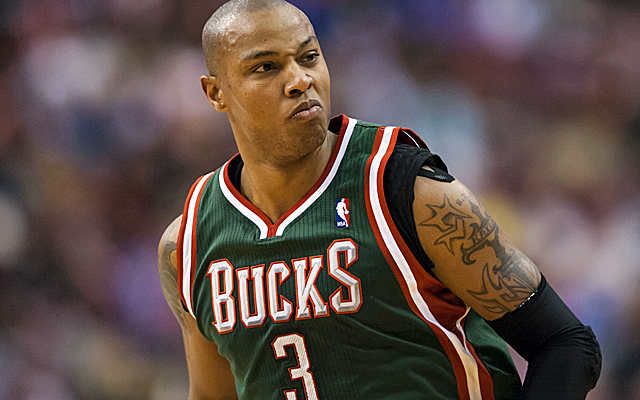 Another quality veteran will be hitting the open market in a couple of days, most likely. 
The Bucks reached a buyout agreement with forward Caron Butler, the team announced Thursday. Assuming he clears waivers over the next 48 hours, he'll become a free agent, to which he reportedly has interested parties lined up for his services. 
"When you talk about being a professional and handling yourself with class, that's what Caron has done here in Milwaukee," general manager John Hammond said in a statement. "We thank him for his many positive contributions both on and off the court and wish him and his family well."
Butler returned to his hometown team in Milwaukee this season in a three-team trade during the offseason, something to which he was very excited about, but with the team being terrible and his career approaching the twilight, he's looking to hitch up with a contender.
"It's been a dream come true to wear the Milwaukee uniform which so many of my idols growing up wore," Butler said in a statement. "I'd like to thank Sen. Herb Kohl, John Hammond and Larry Drew for the opportunity to live out my dream of playing for the Bucks. The entire organization has treated me and my family in a first-class manner that we will never forget. I would be remiss if I didn't also thank the great fans of Milwaukee, Racine and the entire state of Wisconsin for always standing with us during a challenging season. Thank you all from the bottom of my heart." 
Teams that are reportedly pursuing Butler include the Spurs, Heat, Thunder and Bulls. 
Butler, 33, is averaging 11.0 points in 34 appearances for the Bucks this season.
Show Comments
Hide Comments
Will Iggy stay in Golden State? Does anyone have any idea what to do with Derrick Rose?

Hoiberg was asked about Isaiah Thomas possibly carrying the ball during Game 5

Celtics point guard does not need anyone to hype up his defense
The Bulls had it, they had it ... and ... it's gone

The Bulls found they were without hot water following their Game 5 loss

Wall finished with 20 points and 14 assists in win over the Hawks