Carl Landry says six teams interested in free agency, including Blazers
Carl Landry says there are 'about six teams' interested in him as a free agent.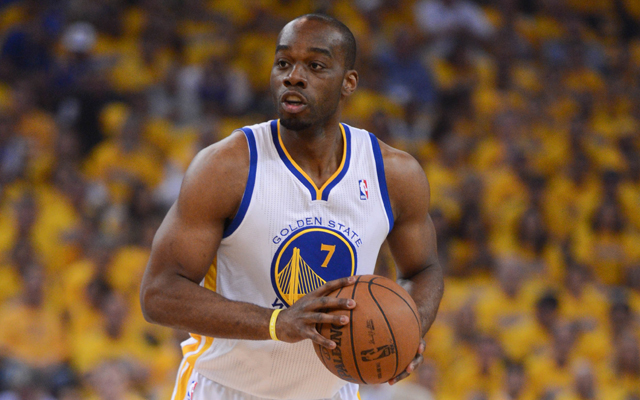 Carl Landry is back on the market again, and the journeyman forward told CSN Northwest there are a number of teams interested in him, and he thinks Portland will be one of them:
According to Landry, there are about six teams he believes will pursue his services and the Trail Blazers are expected to be one of them.

"Portland is a team that has been interested for a while and the feeling is mutual," Landry told CSNNW.com. "Their fans are unbelievable, like the Warrior fans. They sell out every game. They have a good franchise player in L.A. [LaMarcus Aldridge], Damian [Lillard], Wes [Matthews], Nic [Batum] and Meyers Leonard is a good player. Their GM, Neil Olshey, is making all the right moves. They are headed in the right direction."
Landry is an interesting case. He had one of the highest PER's for a bench player last season for the Warriors, but continues to be a question mark when it comes to defense and rebounding. He's undersized but makes the most of it with a combination of hustle and muscle. He's versatile but limited, effective but only to a point, and has bounced from team to team. He'd clearly prefer to return to the Warriors but would likely need to accept a huge paycut in order to do so. 
His value on the open market will be fascinating to watch, and could be used as kind of a barometer for how the market will play out. 
Landry averaged 10.8 points and 6.0 rebounds in 23 minutes per game this past season, with a PER of 17.5.
Show Comments
Hide Comments
Will Iggy stay in Golden State? Does anyone have any idea what to do with Derrick Rose?

Hoiberg was asked about Isaiah Thomas possibly carrying the ball during Game 5

Celtics point guard does not need anyone to hype up his defense
The Bulls had it, they had it ... and ... it's gone

The Bulls found they were without hot water following their Game 5 loss

Wall finished with 20 points and 14 assists in win over the Hawks