Carlos Delfino requires another surgery, likely to miss rest of season
Bucks forward suffers multiple setbacks with broken foot.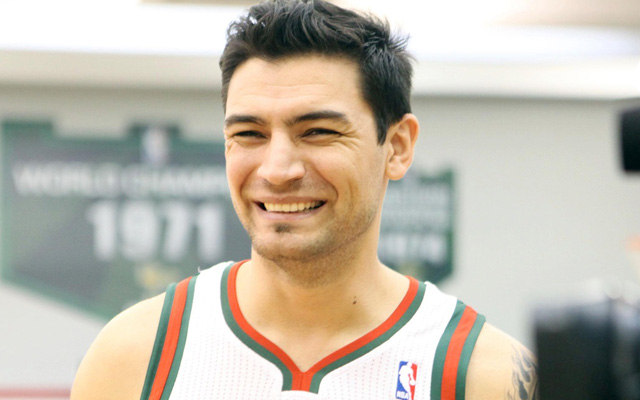 In a post on his wesite, Bucks forward Carlos Delfino said that his surgery in preseason was a major setback and he may have to miss the entire 2013-2014 season. He requires a new procedure and the recovery time is estimated at six months. 
Delfino first fractured his foot in last year's playoff loss to Oklahoma City while he was playing for Oklahoma City, and then suffered a setback in early October.
It's a big loss for the Bucks who signed Delfino to a three-year, $10 million contract this summer.  They need help on the win with veteran forward Caron Butler the only one getting significant time as Larry Drew is being (unnecessarily) stingy with with time for Giannis Antetokounmpo. For a team that wants to compete for a playoff spot, Delfino would have given them shooting and defense, and at worst a good trade chip on a good contract. 
Delfino, 31, averaged 11 points and three rebounds last season in Houston.
HT: Milwaukee Journal-Sentinel via HoopsHype
Show Comments
Hide Comments
Our Latest Stories
Booker had a prolific, but unusual, scoring night

Boston's All-Star guard: 'It's weird what they were doing'

The second-year Suns guard got a lot of love on social media
Second-year guard's franchise record includes 51 in the second half, 28 in the fourth quar...

Former Laker greats, including Kobe Bryant, speak at ceremony

Who faces who, who's in, who's out, and what happens next?