Cavs' Andrew Bynum practicing 5-on-5, could return soon
The Cavs could have their new big man investment back sooner than later, but there's still no official timetable.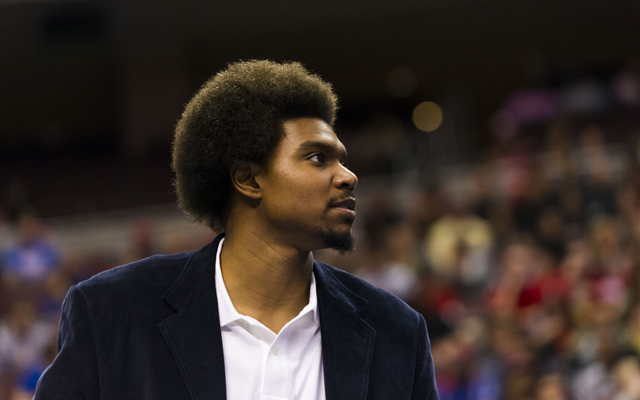 After sitting out all of last season, Andrew Bynum isn't back yet and will sit Wednesday night as his Cavaliers take on the Nets.
However, he could be close to returning. 
"He's been practicing 5-on-5 the last week-and-a-half," Cavs coach Mike Brown said, via The News-Herald. "When it gets to the point where we all feel he's (ready to play), we'll clear him."
Bynum, 25, hasn't played in a game since May 2012 when he was with the Lakers. He was traded to the 76ers where he didn't appear once, and in free agency signed a $24 million deal with the Cavs, with only about a quarter of it guaranteed. 
Bynum resumed basketball activities about a week ago and him progressing to 5-on-5 drills is a positive sign for a return. No setbacks, no swelling, no issues. A big part of his return will be conditioning since again, it's been a while since he's played. 
Show Comments
Hide Comments
It's tough getting dealt away from a contender, but the big man is embracing the move

The Warriors and Nuggets will travel to Canada to take on the Raptors in the preseason

Injuries all over New Orleans slowed The Brow's progress. Now he gets another crack
Miami star wants back on the court, but will team allow him to return?

The big man wishes he'd gotten his diploma

Celtics forward Jonas Jerebko purchases squad for Dota 2, LoL, and Overwatch play.