Cavs deal Jack, Zeller to make cap space for landing LeBron
The Cavaliers, Celtics, and Nets agree to a three-team deal that would send Jarrett Jack to the Nets, Marcus Thornton to the Celtics.
Doyel: LeBron owes Cleveland answer | Cavs pursuing Allen? | Latest FA news
The Cleveland Cavaliers are trying to clear enough cap space to be able to offer a max contract to LeBron James . After signing Jarrett Jack to a four-year deal last summer, they haven't had quite enough room to truly offer the max deal LeBron is seeking this summer, whether he goes home to Ohio or re-signs with the Miami Heat . The Cavs appear to have cleared that hurdle in creating cap space.
Ken Berger confirms the Cavs are sending Jarrett Jack and Sergey Karasev to the Brooklyn Nets  and a first-round pick and  Tyler Zeller to the Boston Celtics . The Nets will send   Marcus Thornton to the Celtics to complete the deal as the Cavs clear roughly $9.5 million off the books. ESPN's Marc Stein was the first to report the deal. 
ESPN sources say Brooklyn Nets on verge of acquiring Jarrett Jack from Cleveland in three-team deal

— Marc Stein (@ESPNSteinLine) July 9, 2014
Boston is third team in deal will acquire Tyler Zeller from Cleveland as well as future first-rounder and Marcus Thornton from Nets

— Marc Stein (@ESPNSteinLine) July 9, 2014
Three-team trade will see Nets acquire Jarrett Jack and Sergey Karasev from Cleveland. Boston gets Thornton, Zeller and a first

— Marc Stein (@ESPNSteinLine) July 9, 2014
For the Cavaliers, clearing cap space to sign LeBron James is merely a detail in their pursuit of bringing him back to the franchise where he began his career. They also still have enough assets in Tristan Thompson , Dion Waiters , Anthony Bennett  and Andrew Wiggins to move in a trade for a third star if LeBron does sign and wants someone like Kevin Love to join him and Kyrie Irving . The Cavaliers are also reportedly pursuing Ray Allen in a signing to help convince LeBron to come to Cleveland. Allen has been one of James' favorite passing targets, if not his favorite over the last two seasons, and Allen is believed to be looking to land wherever James lands.
For the Celtics, they're adding a decent young big man in Tyler Zeller along with a scorer on an expiring contract in Thornton. The first-round pick from the Cavs could also be a nice trade asset. For the Nets, they lost Shaun Livingston in free agency this summer but can replace him with a good veteran in Jack. Karasev is still developing but can now be under the wing of fellow countryman Andrei Kirilenko .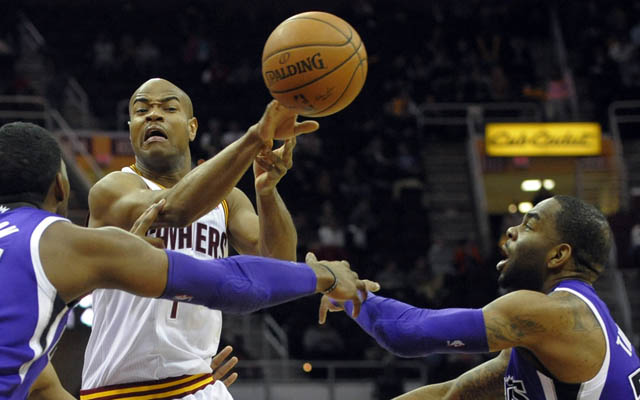 Show Comments
Hide Comments
The Spurs have homecourt advantage, and will host Game 1 Monday night at 9:30 p.m. ET

All-Star guard flew to Washington after Game 6 vs. Bulls to attend his sister's funeral Sa...

Some love for the Rockets over the Spurs, and at least one expert says the Cavs are going...
Ball is expected to be one of the top picks in the NBA Draft later this summer

The Bulls guard fielded questions about his future during exit interviews on Saturday

The two teammates were still up playing at 4 a.m.