Celtics, Cavs, Pelicans reportedly talking 3-team deal involving Love
Could the former All-Star be on his way to Boston in a deal that would get Cleveland more versatility and give the Pelicans assets they need? Talks have been progressing but a deal looks unlikely.
The Cleveland Cavaliers were discussing a deal with the New Orleans Pelicans for Ryan Anderson, and now CSN New England reports those talks have evolved into a three-team deal that could involve Kevin Love going to the Boston Celtics. 
Cleveland's growing interest in New Orleans' Ryan Anderson bodes well in Boston's seemingly never-ending quest to acquire Kevin Love in what's shaping up to be a potential three-team deal that would include the Boston Celtics.
The particulars of the deal are still in the discussion phase, but the end result if it comes to pass would send Love to Boston, according to a league source. The deal is still "very fragile" at this point, but it does provide Boston the best shot it has had in landing a player the Celtics have coveted for some time now.
Source: Cavs' interest in Anderson could lead Love to Celtics | Comcast SportsNet - CSNNE.com. 
The Cavaliers have been in a nebulous place when it comes to Love over the past week, with a mix of "he's absolutely not on the table" and "well, for the right price they'll listen" being mixed into a lot of noise. Reports earlier had suggested that the Cavs were unwilling to part with the former All-Star for anything less than a star in return, and that Boston's cadre of valuable super-role-players would not be enough. If they see Anderson as something more than that (which seems unlikely), perhaps that will be enough to get them into engaging serious talks. 
However, with multiple outlets reporting interest in a potential deal, it does appear that Cleveland is at least keeping its options when it comes to Love. 
A potential deal involving Jae Crowder and Anderson gives the Cavaliers a versatile wing defender who can knock down shots and make plays, while giving them the kind of stretch four shooter in Anderson that James prefers to play with at the four spot. The Celtics have other assets to send the Pelicans who are looking to reconfigure the roster after this year's disaster. And Boston finally gets the star they've been after for years. 
Almost makes too much sense. 
We'll let you know if talks progress or if this fizzles out as one or more parties gets skittish.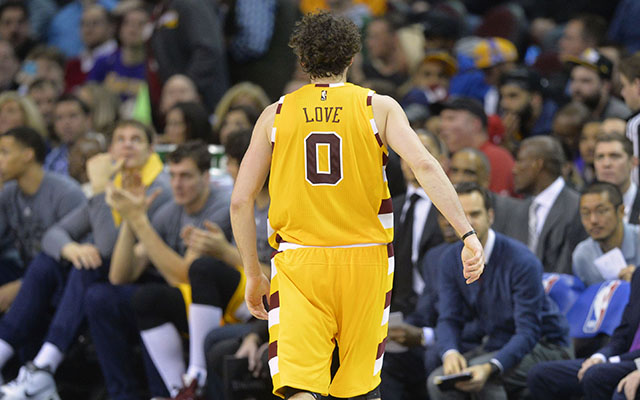 Show Comments
Hide Comments
Our Latest Stories
Bosh has been adamant he'll play again, but it doesn't look good

The future Hall of Famer will get his farewell tour

It's not just a civil suit that Rose has to worry about
The center says he's not exactly asking to be traded, but something must be done

The center signed a max contract in July

The storylines, they are a plenty.