Chris Bosh's house robbed of $340,000 in goods
The home of Miami Heat star Chris Bosh was robbed on Wednesday night. According to Miami Beach police, $340,000 worth of watches, handbags and rings were taken.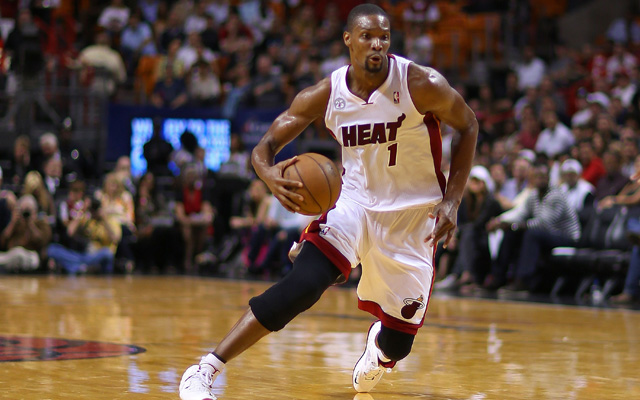 Heat star Chris Bosh's house was robbed of a significant amount of goods according to NBC 6 in Miami: 
#BREAKING: Miami Beach Police said Chris Bosh's house was robbed and $340K in watches, handbags rings were stolen

— NBC 6 South Florida (@nbc6) April 4, 2013
It wasn't reported whether anyone was home at the time of the robbery or hurt. 
Bosh was not home when the robbery occurred according to News 6: 
But on Wednesday night, Bosh was out celebrating his 29th birthday at Briza on the Bay on Bayshore Drive in Miami with a Moroccan themed party, which included belly dancers and fire breathers. And a camel named Henri greeted guests. The festivities started at 9 p.m.
via Home of Miami Heat Player Chris Bosh Robbed of $340K Worth of Watches, Rings and Purses | NBC 6 South Florida.
... OK, the robbery is not funny. At all. 
But the fact that Bosh was out at a party with a camel named Henri? That's pretty funny.
Show Comments
Hide Comments
And Grizzlies coach David Fizdale didn't exactly disagree

Toronto survives, but struggles to do so

San Antonio will face the Houston Rockets in the second round
The 40-year-old is coming up big in the playoffs

Toronto eliminated Milwaukee in Game 6 on Thursday

Surgery is to "repair core muscle-related injuries"