Cleveland Plain Dealer celebrates 'The Return' with front page
Cleveland paper celebrates return of the prodigal son after four years of partying and winning titles in Miami.
LeBron James is coming home to Cleveland and the Cleveland Plain Dealer is celebrating in artistic style with this new cover for Saturday. James announced his decision in an essay on Sports Illustrated Friday that he's coming back to the Cleveland Cavaliers.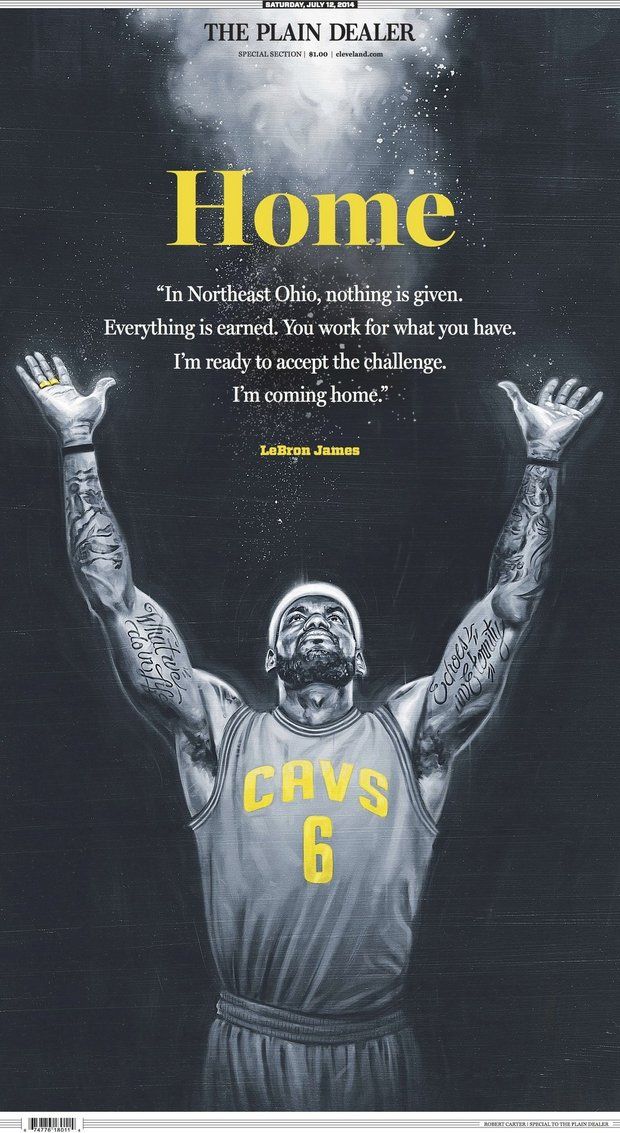 All of a sudden all the vitriol and betrayal James faced in Cleveland after the decision is being washed away in a rush of happiness over his return. He'll be treated not as a traitor slinking back but as a hero returning, which is kind of weird. But still. Cool cover, CPD. 
Jared Sullinger wants back in the NBA; he knows his weight will play an important part

Cleveland is one of Rose's biggest suitors, and the Irving situation could lead to an even...

Five years later and Celtics fans continue to throw shade -- Allen later deleted the comme...
Irving has a desire to team up with Butler dating back to June

Apparently, Irving first asked to be traded in June in hopes of joining Jimmy Butler in Ch...

Despite Melo being a good trade piece for the Knicks on paper, he has his sights set on joining...