Court Vision: Playoff lessons and looking ahead, 5/4
Here's what we learned on Sunday, May 4, in the NBA playoffs with Game 7's between the Raptors and Nets, and Mavericks and Spurs.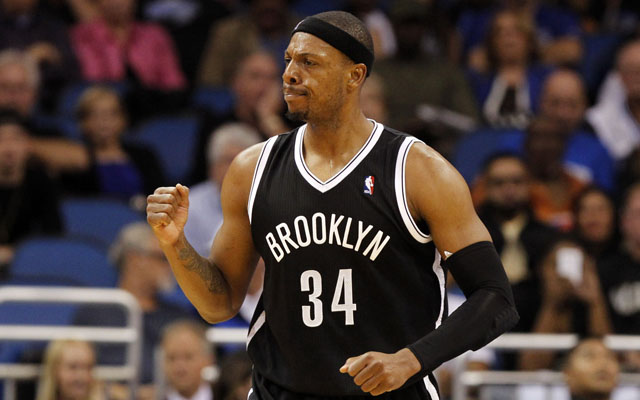 More postseason coverage: Playoff schedule, results | Latest news, notes
Here's what we learned on Sunday, May 4, in the NBA playoffs with Game 7's between the Toronto Raptors and Brooklyn Nets , and Dallas Mavericks and San Antonio Spurs .
• We learned that sometimes one team just beats the crap out of the other one in a Game 7. That's what happened here. 
• Tony Parker and Manu Ginobili had 52 points. The Mavericks' starters had 46. Not a great recipe for success, that. 
• This was just an execution, there's not much more to be said. We'd been waiting on the Spurs to hit Dallas with that kind of game since Game 1, and they never did, until Game 7. Dallas was caught off guard by the haymaker and never responded. 
• Of the nine Spurs who took a shot in this game, seven of them finished better than 50 percent from the field. 
•  They shared the ball, they found open looks, they knocked them down, and then they got back on defense. 
• Dallas needed bigger performances all over, and no one had any to offer. 
• A fine season for Dallas, and an admirable first round series, but when it came down to this game, they were blown away. 
• San Antonio faces Portland on Tuesday for Game 1 in San Antonio. .
• We learned that basketball is just super fun. A great Game 7 that was a toss-up with seconds left. All we could want.
• We were reminded that Joe Johnson can still close. He scored 26, but had 11 straight at one point in the fourth. He was the primary issue for the Raptors, as they shuffled all sorts of defenders at him including Patrick Patterson , Grievis Vasquez and Terrence Ross . They just was never a good option as Johnson isolated all over and just picked Toronto apart in crunchtime.
• What the Nets lacked last postseason against the Bulls, they showed in Game 7 against the Raptors. The toughness and leadership of Paul Pierce and Kevin Garnett was obvious. Garnett had his first double-double since Feb. 1, and Pierce picked up the game-clinching block. 
• Marcus Thornton had 17 off the bench in 20 minutes, providing the Nets precisely the kind of second unit punch they need to give the Miami Heat a serious run.  
• A very big moment in the game was Amir Johnson fouling out with five minutes left. In 22 minutes he had 20 points and 10 rebounds and was a force in creating matchup issues for the Nets. 
• The Raptors have to feel terrible about the way their season ended, losing Game 7 at home in front of an insane home crowd, but that was an excellent season to be proud of. They finished third in the East during a season most felt they were headed for the lottery. And after trading Rudy Gay , the assumption was it would get worse. But they found a star in Kyle Lowry and an emerging stud in DeMar DeRozan . It stings, but this was a great year.
• Andray Blatche guaranteed a win. And he got it.
• The Nets, who went 4-0 against the Heat in the regular season, get their chance again. It's Pierce versus LeBron for the billionth time, but this time the Nets have a bit more depth a real chance to make things difficult. 
Irving has a desire to team up with Butler dating back to June

Apparently, Irving first asked to be traded in June in hopes of joining Jimmy Butler in Ch...

Despite Melo being a good trade piece for the Knicks on paper, he has his sights set on joining...
Kyrie is reportedly open to leaving Cleveland, and New York is among his top choices to be...

It appears Wall will be staying in Washington for a long time

Apparently James wasn't aware that Kyrie was considering a change of scenery