Donald Sterling calls Shelly 'pig,' says he'd never sell Clippers
Banned Clippers owner Donald Sterling was on the stand again on Wednesday.
• 1 min read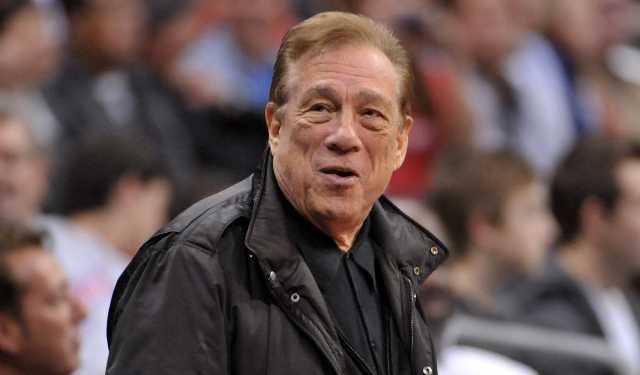 More: Sterling banned for life | Latest updates | NBA news
Banned Los Angeles Clippers owner Donald Sterling testified again on Wednesday and, just like on Tuesday, he was combative. Sterling said the NBA was worse than any other corporation in America, called himself sports' most punished man, essentially accused ex-NBA commissioner of stealing money and called his wife, Shelly, a "pig" after she got off the stand.
The judge predicted the trial would not end by July 15, when a league board of governors meeting is scheduled on the sale of the team to Steve Ballmer.
Here's how it went down:
Don't even think about it -- LeBron's reportedly not going anywhere

The point guard's unhappiness reportedly helped lead to his eventual trade request

Even Floyd Mayweather weighs in on the war of words between the two stars
The three-team deal would have also shipped Kevin Love to Denver

Ball wasn't happy about a foul call, swore at a referee and took his team off the floor

Jared Sullinger wants back in the NBA; he knows his weight will play an important part