Donald Sterling combative on the stand at trial over Clippers sale
Banned Clippers owner Donald Sterling talked about his wife, the NBA, CNN,
More: Sterling banned for life | Latest updates | NBA news
Banned Los Angeles Clippers owner spoke in court today, questioned by Bert Fields. He is in the midst of a trial on whether his wife, Shelly Sterling, acted in accordance with the Sterling Family Trust when becoming the sole trustee and then selling the team. 
Donald Sterling had a lot to say, including that he thought the Clippers could get a television deal on par with the Lakers', and that they could be sold for $2.5 to $5 billion. Here are the highlights: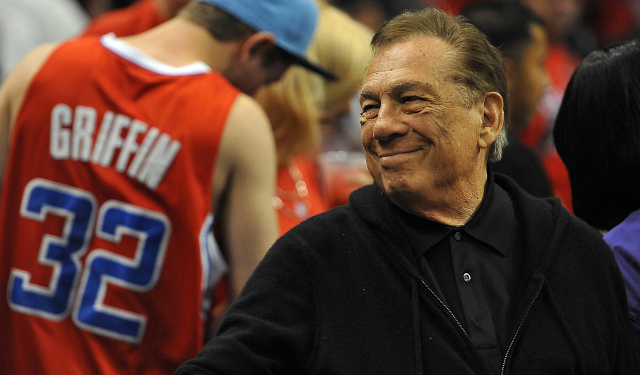 Show Comments
Hide Comments
Our Latest Stories
Heat forward continues comeback efforts but without long-time representative Leon Rose

Longtime GM says team has to win more than 17 games but there are no real standards for im...

Former Bull won't respond to comments he is no longer a 'frontline' player.
The staff at the Q will get some championship bling

The Trail Blazers look to improve on last year's success

Teams are working to maintain honor and respect for the anthem and players' rights of expr...