Donald Sterling combative on the stand at trial over Clippers sale
Banned Clippers owner Donald Sterling talked about his wife, the NBA, CNN,
• 1 min read
More: Sterling banned for life | Latest updates | NBA news
Banned Los Angeles Clippers owner spoke in court today, questioned by Bert Fields. He is in the midst of a trial on whether his wife, Shelly Sterling, acted in accordance with the Sterling Family Trust when becoming the sole trustee and then selling the team. 
Donald Sterling had a lot to say, including that he thought the Clippers could get a television deal on par with the Lakers', and that they could be sold for $2.5 to $5 billion. Here are the highlights: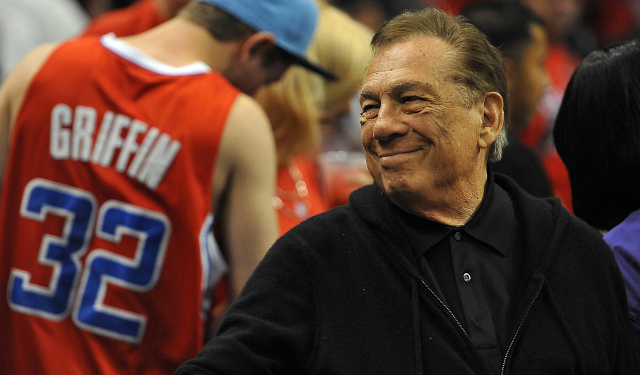 Show Comments
Hide Comments
Toronto eliminated Milwaukee in Game 6 on Thursday

Surgery is to "repair core muscle-related injuries"

Somehow, the Celtics have become a significantly better defensive team with Thomas on the...
Will Iggy stay with Golden State? Does anyone have any idea what to do with Derrick Rose?

Hoiberg was asked about Isaiah Thomas possibly carrying the ball during Game 5

Celtics point guard does not need anyone to hype up his defense