Dwight Howard is 'upset' the Magic essentially didn't retire his number
Dwight Howard said he's not happy that Tobias Harris is wearing No. 12 for the Magic.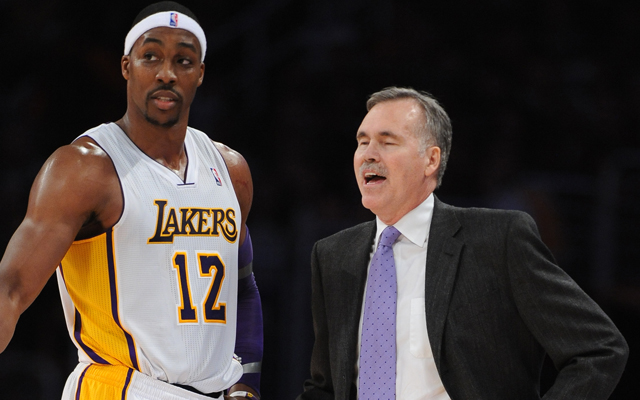 Dwight Howard spent eight seasons in Orlando, going from franchise hero into one of the most reviled players in the league. 
And for that, he thinks his No. 12 jersey should be in the rafters, evidently. 
Sigh.
Via the Orlando Sentinel, Howard said he wasn't very happy when his former team allowed Tobias Harris to wear No. 12, which of course was his number in Orlando.
"I just think that despite whatever happened, there was a lot of things that I did and that we did as a team, and that number was special down there," Howard said. "And I was a little bit upset about that."
As the paper notes, Howard likely is unaware that Harris wears No. 12 to honor a friend to died of leukemia at 17 years old. Oof. 
Basically, Howard thinks the Magic should retire his number. Again, he played eight seasons for the Magic and while he was unquestionably excellent, taking the team to the Finals one year before eventually turning the entire fanbase on him, I don't think he meets the typical criteria for having your number retired. Normally, the fans like you. That's probably step one. And Howard's not getting past that step. 
So good luck with that, Dwight.
Show Comments
Hide Comments
The future Hall of Famer opened up about his post-NBA life

Boston's star guard addressed the media for the first time since his sister's death

What does a first-round sweep mean for PG13's future in Indiana?
Celtics reverse course in Chicago; Pacers head home

Our NBA experts predict the first round of the postseason

Can the Clippers close the series without Blake Griffin?