Eat the Spurs! San Antonio restaurant makes giant Spurs pizza
San Antonio pizzeria makes giant Spurs pizza with coyote mascot for the NBA Finals.
Sorry, but I've got this weird fascination with NBA mascot culinary delights. And this Spurs pizza made by Big Lou's Pizza in San Antonio is no exception. Check out this thing.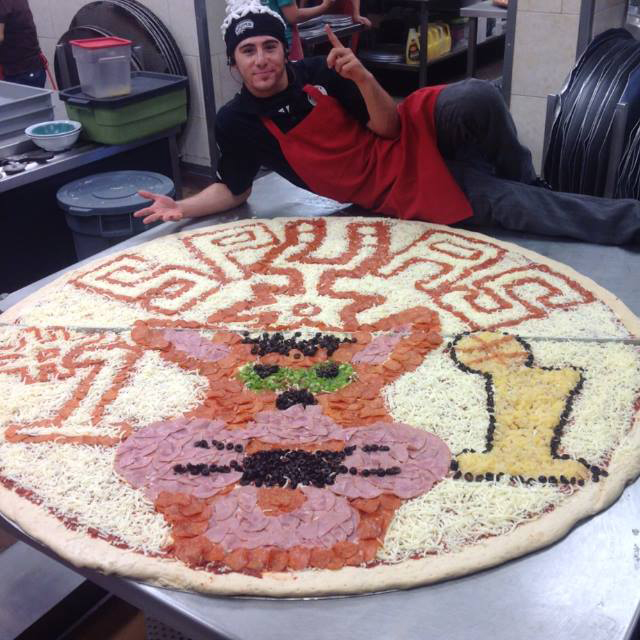 And it looks even better cooked.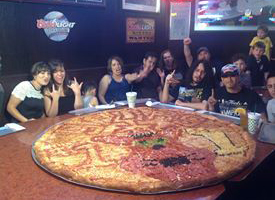 Of course, it would be more appropriate if it were Hugo the Hornet, since he's currently dead and all. You just know the Heat version of this is some fancy spread of caviar or a giant ceviche dish. Wait, ceviche... mmm....
The Spurs lost Game 4 of the NBA Finals to the Miami Heat Thursday 109-93.
HT: Ball Don't Lie
Show Comments
Hide Comments
Our Latest Stories
The second-year Suns guard got a lot of love on social media

Second-year guard's franchise record includes 51 in the second half, 28 in the fourth quar...

Former Laker greats, including Kobe Bryant, speak at ceremony
Who faces who, who's in, who's out, and what happens next?

Spurs assistant is well-positioned to be the first female NBA head coach

Big Baby has spoken, and he wants Allen at the get-together this summer