Former Celtics coach Rick Pitino told Brad Stevens he'll love Boston
Rick Pitino tells Brad Stevens he'll love Boston -- hopefully more than Boston loved Pitino.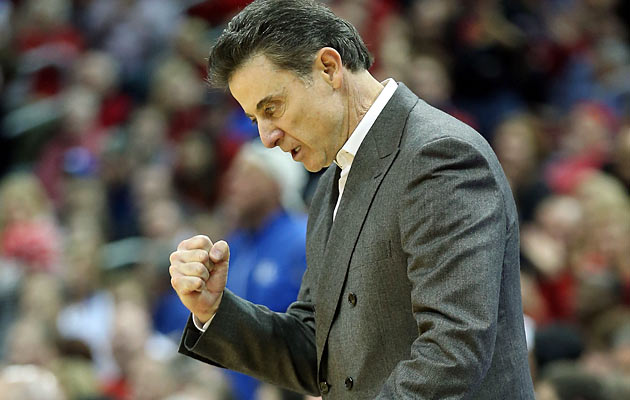 NCAA legend and NBA disgrace Rick Pitino had a message for Brad Stevens when his fellow college coach took over the franchise Pitino -- uh -- well -- let's just say it. He ran the team into the ground. 
New #Celtics coach Brad Stevens said former C's coach Rick Pitino sent him message of congrats, telling him how much he will love Boston.

— Scott Souza (@scott_souza) July 5, 2013
Pitino coached the Celtics for four seasons in his second NBA stint (the first in the late 80s with the Knicks), and lead them to a 102-146 record. He pushed legendary figure Red Auerbach to the fringes and was given way too much power as an executive, something Stevens won't have to worry about. He drafted Chauncey Billups, who was a disaster before coming into his own and winnig a championship later in his career, then traded Billups before he could develop. 
So, you know, things didn't go great. Eventually, Pitino fled back to the safety of the college ranks where he continued his reign as one of the most prolific coaches in history, including winning last season's NCAA title with Louisville. 
"But hey, have a great time, young fella!' 
Hopefully Boston loves Stevens more than it did Pitino.
Show Comments
Hide Comments
He continues to defend the system at every turn, putting any shortcomings on the players

It's a very interesting tagline, to say the least

Boston has a cupcake slate to close the 2016-17 season
Wade's cousin was an innocent bystander in a Chicago neighborhood shooting

The Pistons reserve forward says he looked up to his sister

Kobe Bryant has no problems with Durant's decision to join the Warriors as it brings out his...