GIF: Help us understand how Giannis Antetokounmpo makes this block
Unbelievable.
Giannis Antetokounmpo's length is well-established at his point. In a loss to the Thunder Saturday night, the Bucks rookie made this block, and... I... I just... I don't understand it. 
Here, let's take a look at the moment of the block up close.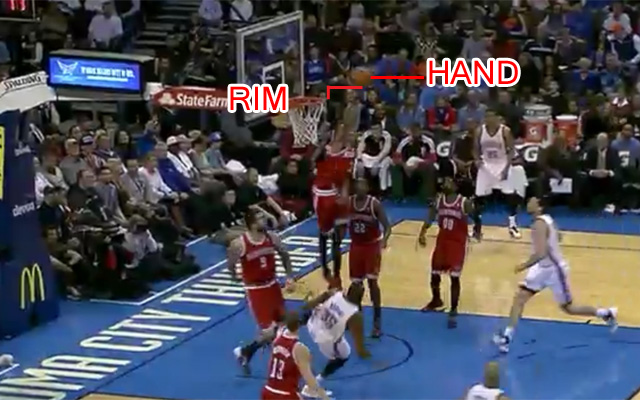 NOT HUMAN. THE KID. IS NOT. HUMAN. 
Show Comments
Hide Comments
How did a guy in the same sentence as Kevin Garnett fall this hard?

He says he plans to become a bigger offensive threat, and odd numbers suggest he could

He continues to defend the system at every turn, putting any shortcomings on the players
It's a very interesting tagline, to say the least

Boston has a cupcake slate to close the 2016-17 season

Wade's cousin was an innocent bystander in a Chicago neighborhood shooting