GIF: Help us understand how Giannis Antetokounmpo makes this block
Unbelievable.
Giannis Antetokounmpo's length is well-established at his point. In a loss to the Thunder Saturday night, the Bucks rookie made this block, and... I... I just... I don't understand it. 
Here, let's take a look at the moment of the block up close.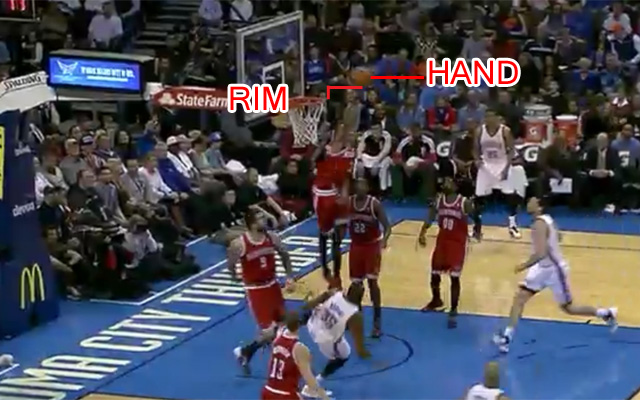 NOT HUMAN. THE KID. IS NOT. HUMAN. 
Show Comments
Hide Comments
There are plenty of MVP candidates to go around in this talent-loaded series

Our experts make their picks for what could be another classic series

'I wear the number because of Mike'
Sam Mitchell could be on the Pelicans coaching staff next season

Game 1 of the 2017 NBA Finals tips on June 1

LeBron reflects on emulating Michael Jordan growing up, but one thing he couldn't quite co...